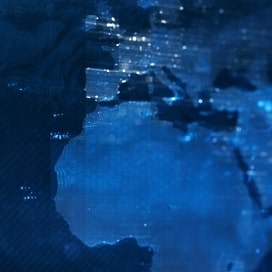 News
Stay up to date on new partners, products and more.
ORBCOMM Adds Camera Analytics and Sensors to Enhance Its Data-Driven Truck Telematics Solution
ORBCOMM Inc., a global provider of Internet of Things (IoT) solutions, today announced that it has added new feature enhancements to its
data-driven truck telematics solution
to improve the visibility, efficiency, safety and experience for fleets, drivers and their customers. ORBCOMM unveiled its innovative technology during a Press Conference at the American Trucking Association's (ATA) Technology and Maintenance Council (TMC) Annual Meeting on March 6, 2022 at the Orange County Convention Center in Orlando, FL.
Get started with ORBCOMM
Digitalization is transforming industrial operations around the globe. Learn how ORBCOMM solutions can optimize yours.
Contact Us