GPS Trackers, GSM Devices, Satellite Terminals, Modems and More
Rugged, Cost-Effective Hardware for Developing State-of-the-Art Asset Tracking Applications in Africa
ORBCOMM's offers the most comprehensive suite of affordable satellite, GSM and dual-mode cellular-satellite data communication terminals, covering the spectrum of low data rate to high speed broad-band applications for a wide variety of markets.
Purpose-built for M2M and IoT applications and rugged enough to withstand the demands of the harsh African landscape, our hardware offerings are supported by the most advanced back office software system available for next-level asset tracking and management.
Our proven, award-winning hardware leverages ORBCOMM's multiple satellite and Tier 1 cellular networks for complete and reliable global coverage for M2M and IoT applications.
Besides offering a wide selection of GSM tracking devices, ORBCOMM specializes in rugged, powerful and fully programmable satellite and dual-mode terminals, including but not limited to:
---
ST 6000 Series (Satellite)
ORBCOMM's ST 6000 series satellite terminals deliver complete visibility and control of industrial assets operating in remote areas, with global satellite connectivity over the IsatData Pro network.
Details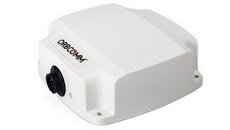 ---
CT 3000 (Cellular)
The CT 3000 enables real-time visibility and control of refrigerated containers moving along the cold chain. Protect cargo, control reefer temperature, simplify pre-trip inspections (PTIs), access data logs and more.
Details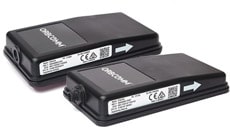 ---
GT 1200 Series (Cellular)
The next-generation GT 1200 series is an ultra-compact dry trailer and container tracking solution with expanded support for wireless sensors, quicker and safer field installation, an improved solar panel, and many more advanced features. Comes as standalone tracking solution or as an all-in-one, feature-rich device with integrated cargo sensors.
Details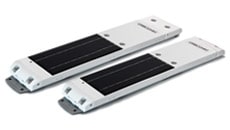 ---
ST 9100 (Dual-Mode)
The fully programmable ST 9100 is a dual-mode satellite/cellular device, combining cellular network coverage and the two-way IsatData Pro satellite service. This versatile device enables asset tracking and monitoring for a wide variety of applications on land and at sea, in the most remote areas of the world.
Details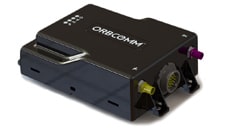 ---
IDP-800 (Satellite)
The IDP-800 is a low-profile, fully programmable satellite communications device with an integrated battery compartment that uses the two-way IsatData Pro satellite network for near real-time tracking of trailers, containers, vessels and more.
Details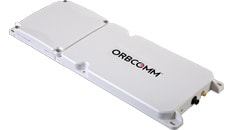 ---
Euroscan X3
The Euroscan X3 temperature recorder provides unprecedented real-time monitoring and management for food, pharmaceuticals and temperature-controlled assets within the cold chain.
Details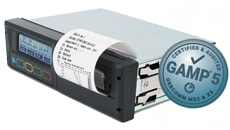 ---
Euroscan MX2 (Cellular)
Euroscan's ruggedized MX2 is a HACCP-compliant device that provides complete visibility, quality control and tracking for the refrigerated transport market.
Details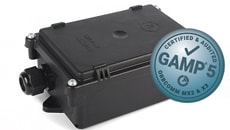 ---
Satellite Modems
Interchangeable, single form factor satellite modems for multiple networks. ORBCOMM's versatile M2M modems feature an identical footprint, connectors, power input, programming environment, communication interface and protocols.
Details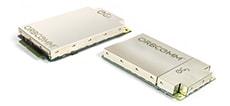 ---
ORBCOMM's powerful, rugged and cost-effective devices track, monitor and control assets in the most remote areas of the world with complete global coverage across multiple satellite and cellular networks.
We have supplied thousands of satellite and GSM data communication terminals across Africa, the majority of these continue to operate reliably often in the harshest and most remote of environments.
To view ORBCOMM's full suite of M2M and IoT terminals, modems, sensors and more, visit https://www.orbcomm.com/en/solutions/transportation/hardware