Commercial trailer tracking systems
Intelligent trailer monitoring for dry van trailer fleets.
Trailer telematics for the smart connected fleet
Trailer tracking systems provide complete control and visibility over your trailers, delivering meaningful data and advanced reporting to improve fleet operations.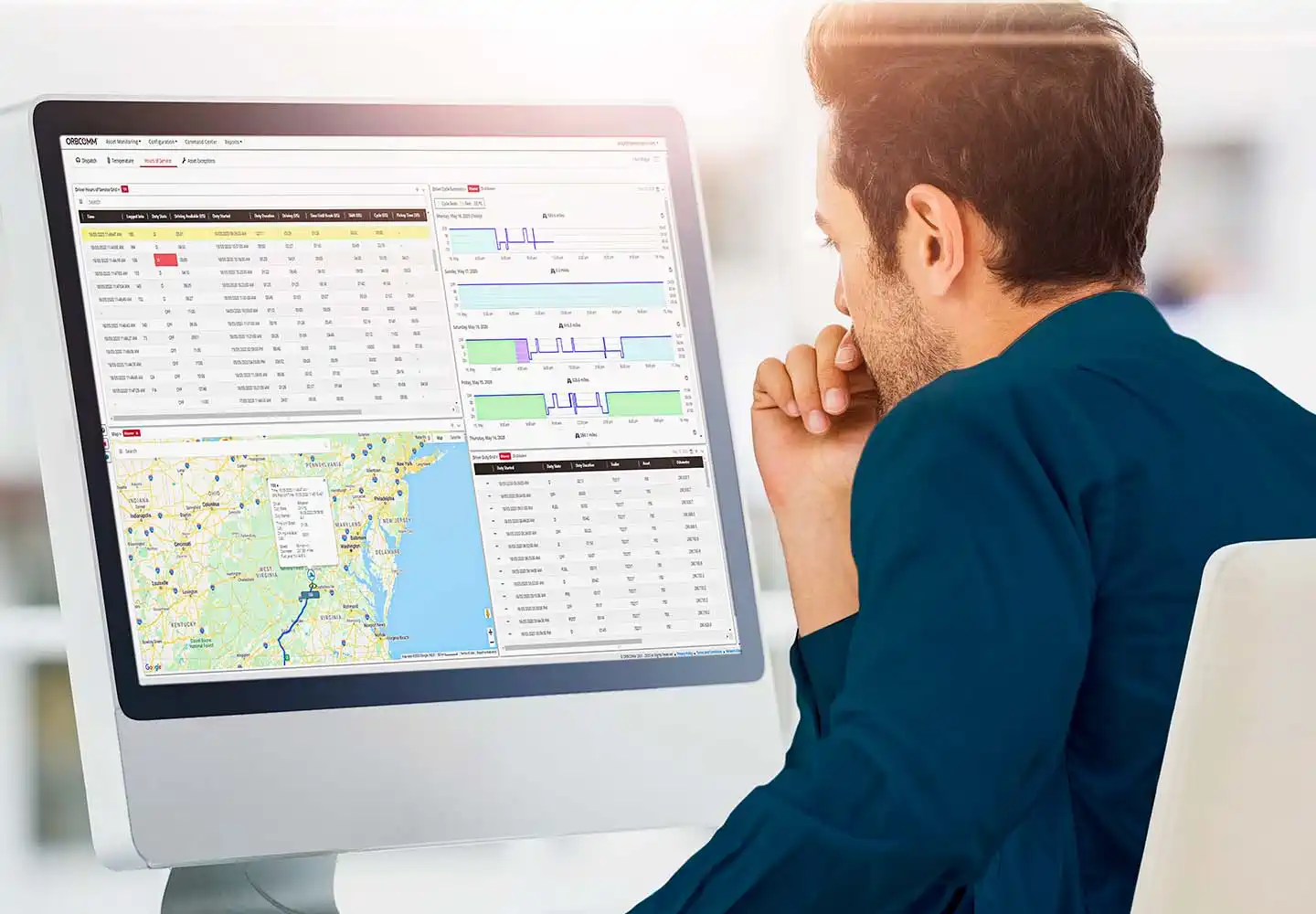 Industry's top choice for trailer GPS
Whether you own 25 or 25,000 trailers, smart telematics enable data-driven decisions.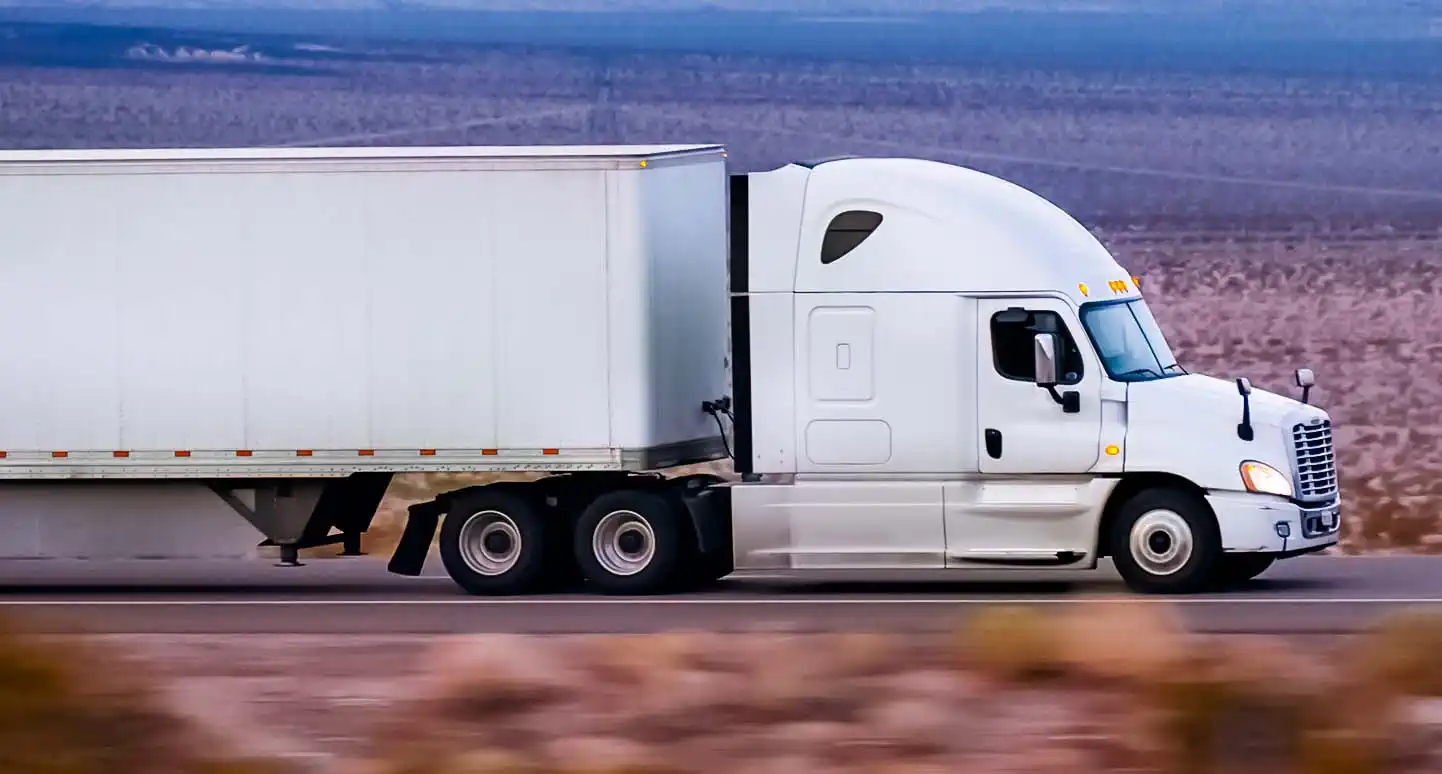 Gain Complete Trailer Visibility
Track dry van trailers on one platform. Optional satellite for reliable, always-on dual-mode connectivity outside of cellular.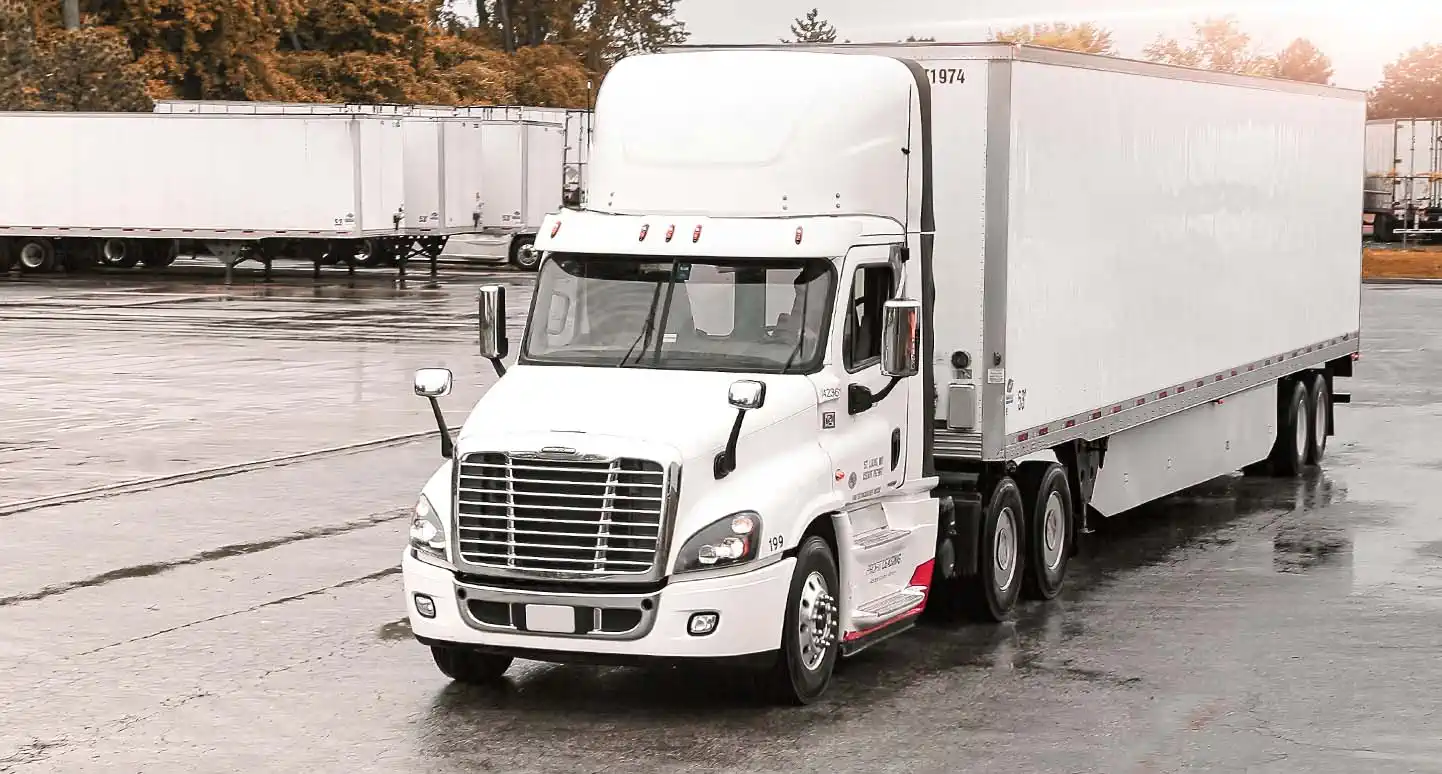 Increase Trailer Utilization
Monitor trailer utilization at customer sites and optimize trailer pools by redeploying under-utilized assets. Improve trailer-to-tractor ratios and turn times.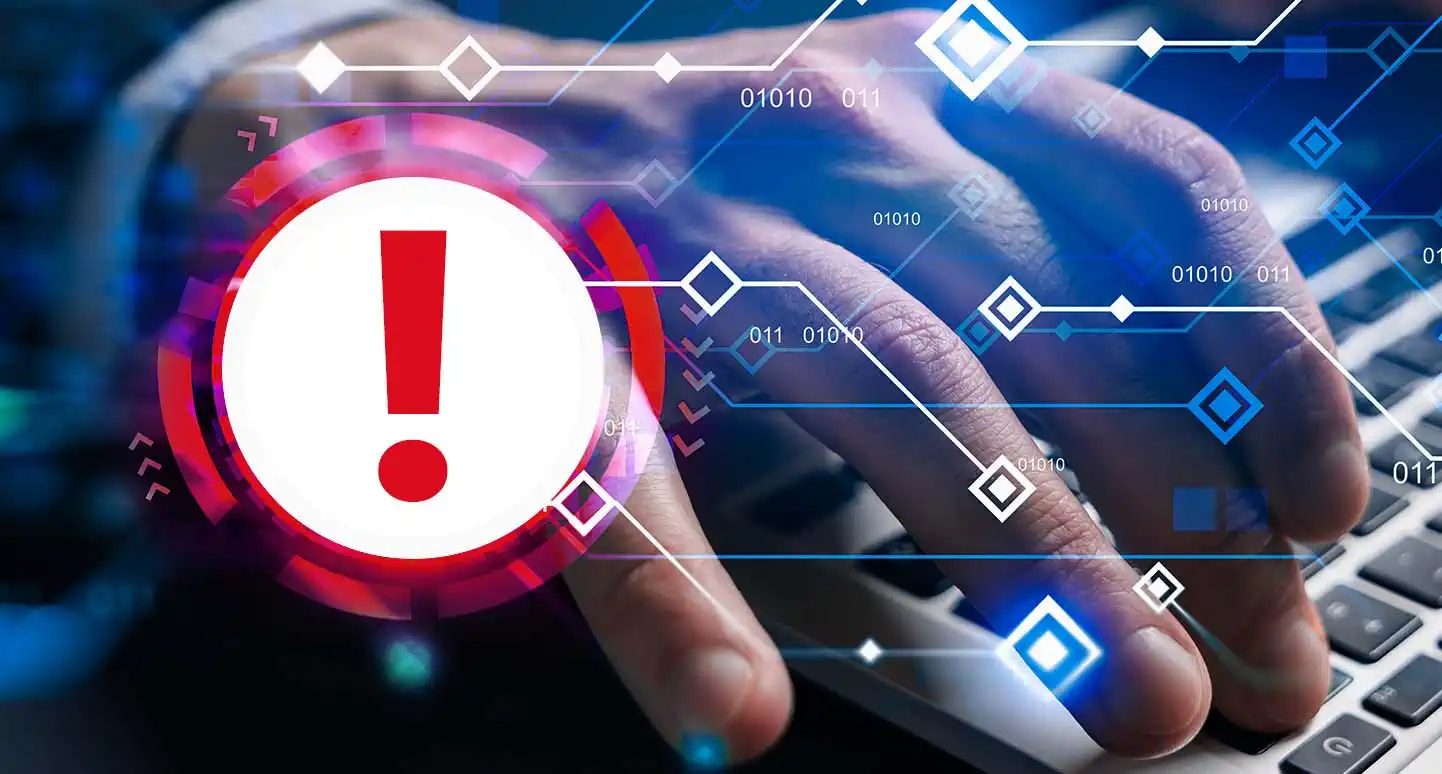 Minimize Trailer Detention Time
Receive alerts when trailers are detained at customer locations beyond what the contract allows. Get usage reports and load/unload times by location.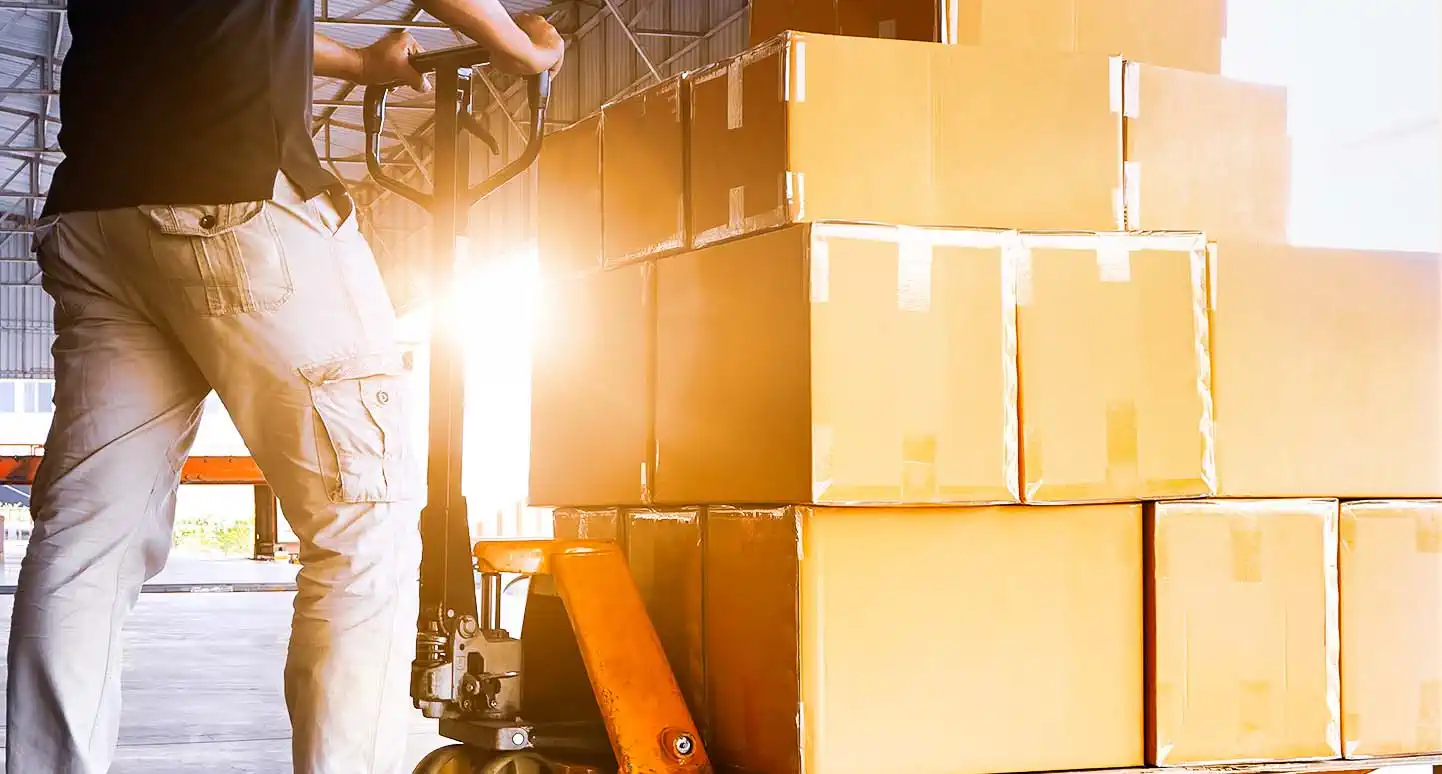 Protect Cargo
Use smart sensor and camera technology to monitor cargo 24/7 with geofences and alerts for tampering, unauthorized use or unscheduled loading/unloading.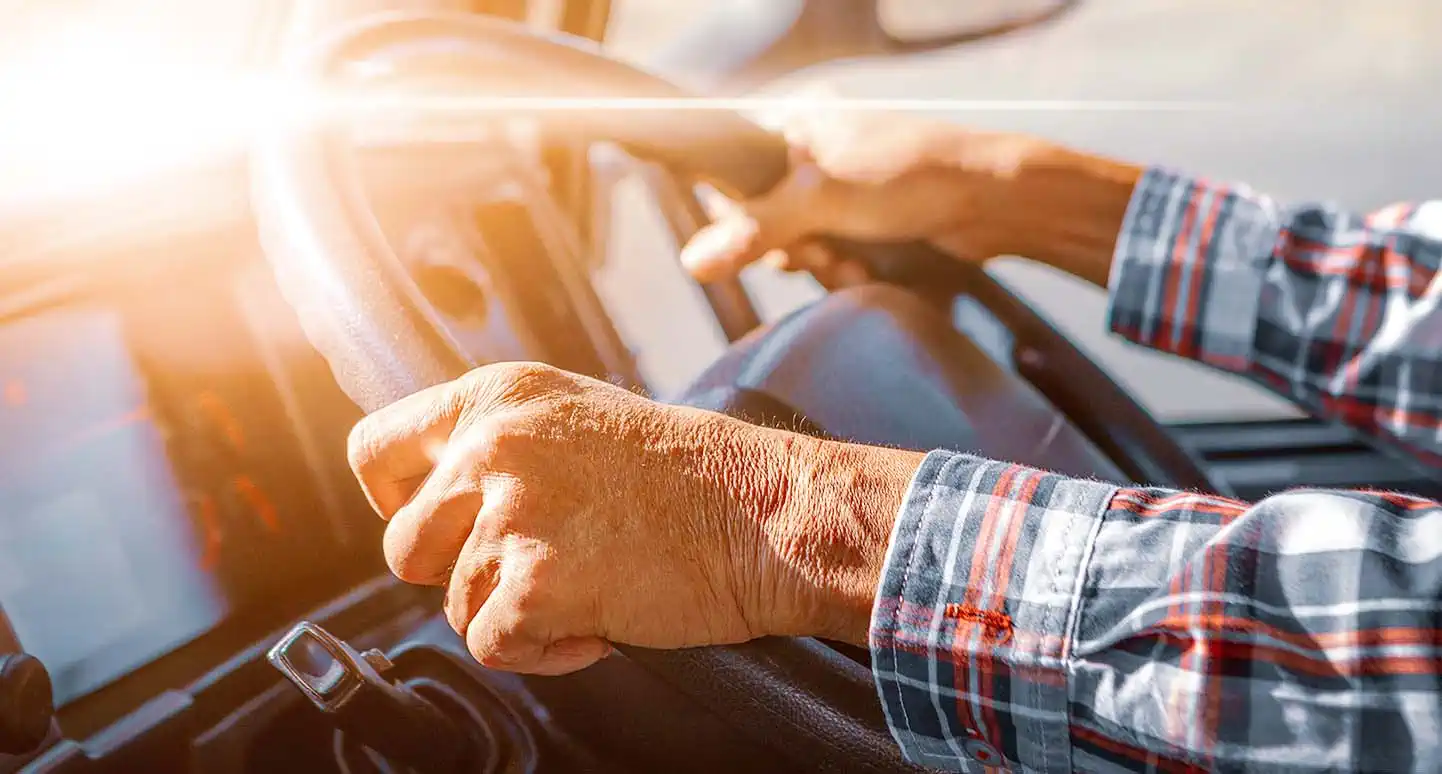 Simplify Deployment
Quickly install on any trailer to keep assets on the road longer. Easily integrate with TMS, ERP and dispatch systems for a centralized view of trailer data.
A Complete Solution
Bring intelligence to every element of your fleet.
Trailer GPS Tracking

See the position of every trailer in real time.

Solar-Powered

Proven design with no maintenance for up to 10 years.

Geofences

Create virtual fences to get alerts of key movements.

Smart Sensors

Extensive support for door, temperature and cargo sensors.

Tractor ID

Automatically detect and pair the right tractor with the right trailer.

Cargo Camera

High-definition cargo camera sensors show available trailer space.

Custom Reports and Analytics

Monitor engine health, fuel consumption, inventory and more.

Utilization Reports

Ensure assets are being maximized by setting geofences.

Fast, Easy Install

Keep trailers on the road, driving revenue for your fleet.

Ruggedized

Built to withstand extreme weather, dust, shock and vibration.

Backup Satellite

Optional satellite for reliable dual mode outside of cellular.

Fully Integrated

Integrate data into top TMS, third-party apps and ERP systems.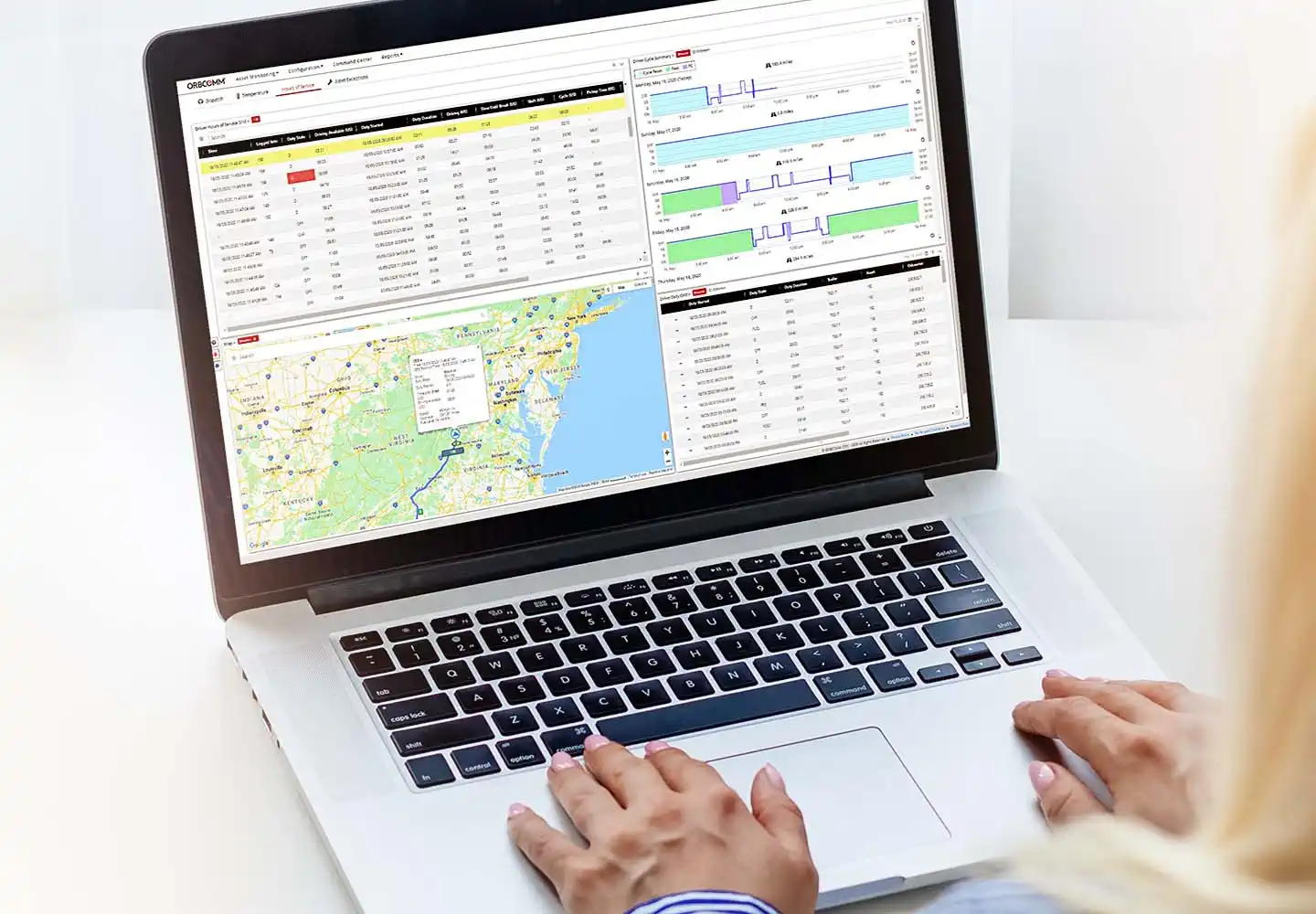 Analyze all your trailer data in one convenient location
Simplify trailer management, improve trailer utilization and monitor detention on a single cloud-based platform.
Trailer Tracking Devices and Sensors
Everything you need to power your trailer GPS solution.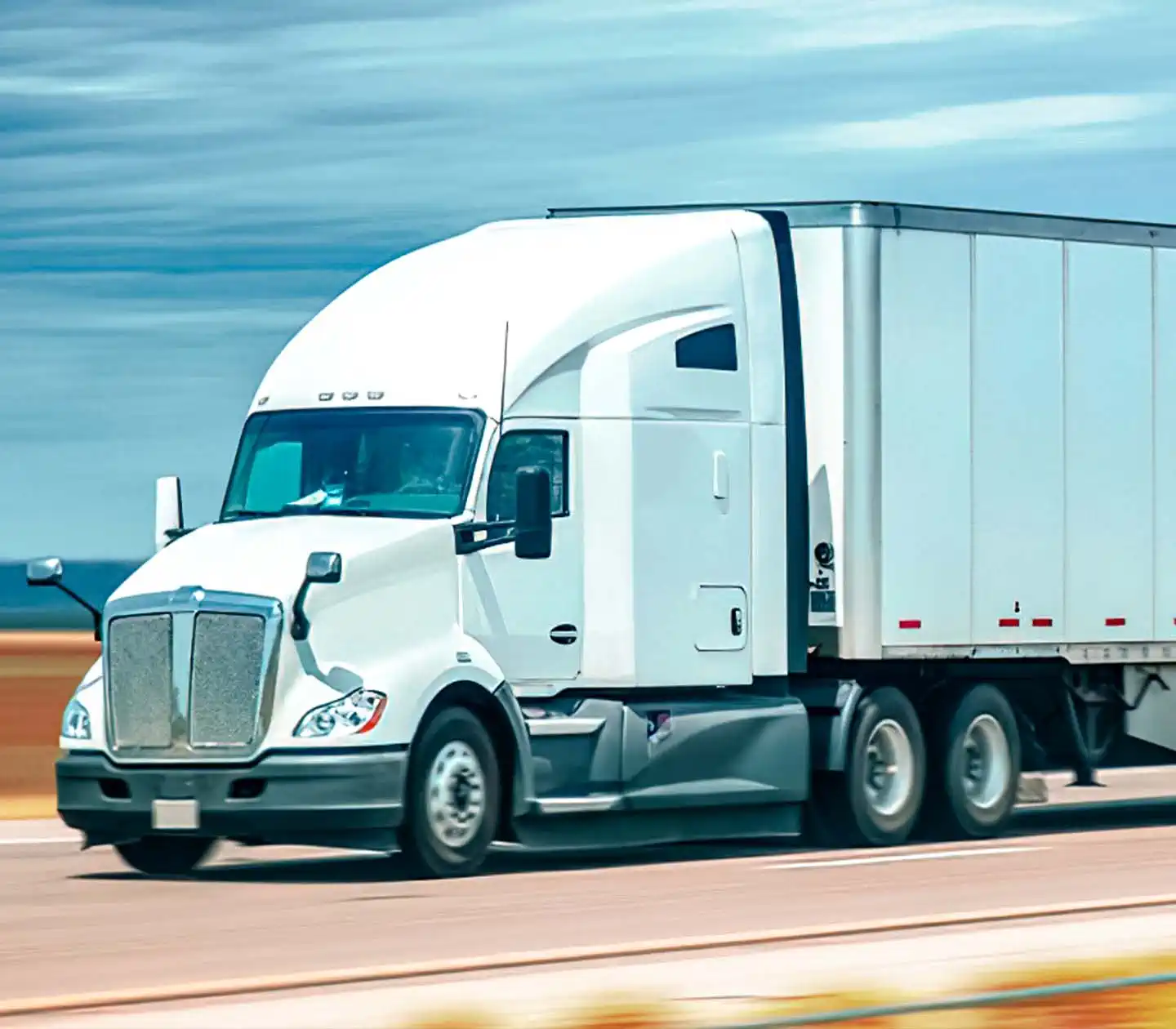 Customer Experience: Trailer Utilization
Reduce deadhead miles with trailer visibility.
Ensure cargo quality through temperature tracking.
Leverage data to improve trailer productivity.
Deliver accurate estimates with location tracking.
Frequently Asked Questions
1. What is the benefit of trailer tracking solutions?
There are many reasons why fleet managers should track their trailers. First, knowing the location of your trailers can help inform trip routing, ensuring the closest available trailers are being sent to jobs.
With ORBCOMM fleet trailer tracking, fleet managers can identify trailers left and forgotten in customer yards. Locating these underutilized assets through trailer tracking and getting them back into rotation can help improve asset utilization and paints a clearer picture of procurement needs by showing fleets their true trailer count.
With cargo theft being such an industry concern, an ORBCOMM GPS trailer tracking system can play a pivotal role in preventing—and potentially recovering—stolen assets and cargo. Trailer location data can also help fleet managers verify pickups and drop-offs and ensure unauthorized routes aren't being taken. ORBCOMM trailer tracking can alert users based on motion detection so that trailers sitting in the yard can also be monitored around the clock. Lastly, through trailer tracking, fleet managers can get a glimpse into the time that trailers spend at a customer's destination for pickup and drop-off.
2. How does fleet trailer tracking work?
When you install an ORBCOMM telematics device into a trailer, it collects location data and sends—or reports—the data to the cloud via the connectivity type of your choice—often cellular. From there, fleet managers can view that data to remotely track their trailers on the ORBCOMM platform using virtually any device.
3. Can I use a trailer tracker to improve maintenance?
Trailer trackers provide valuable location data that can help fleet managers pinpoint how much each trailer has been used over time. With this information, repair crews can better determine the needs of each individual asset and triage the work accordingly.
4. Can trailer tracking show which of my trailers are used the most or the least?
Using GPS for trailer tracking, fleets can identify which trailers they're using the most and which they're using the least. This is important for asset utilization, as it can uncover trailers that need to be added to the rotation more often.
5. How long can a GPS trailer tracker system last on a single battery charge?
Battery life typically depends on the device type, and standard batteries need to be manually replaced or recharged regularly. That's why ORBCOMM's GPS trailer tracking devices use solar power, so once they're installed, you don't need to touch them again.
Our solar-powered batteries, fully charged when shipped, hold their charge for six months, allowing for storage before installation. Once installed, the batteries recharge even in indirect light, and can deliver uninterrupted messages even on overcast days. Powered by solar panels equipped with the latest technology, the batteries are designed to never lose their charge and be used throughout the asset's lifetime.

Drive Productivity with ORBCOMM
Stay connected with trailers in tow by using insightful data and innovative tech that boosts efficiency.
Get a Tailored Quote