The dry container IoT revolution
The dry container IoT revolution
Tracking the location and status of dry intermodal containers across the global supply chain allows container shipping lines to optimize operations, differentiate offerings, diversify income streams and provide customers with value-added services. It also benefits third parties including shippers, Beneficial Cargo Owners (BCOs) and importers, by informing operational decisions and mitigating logistics challenges.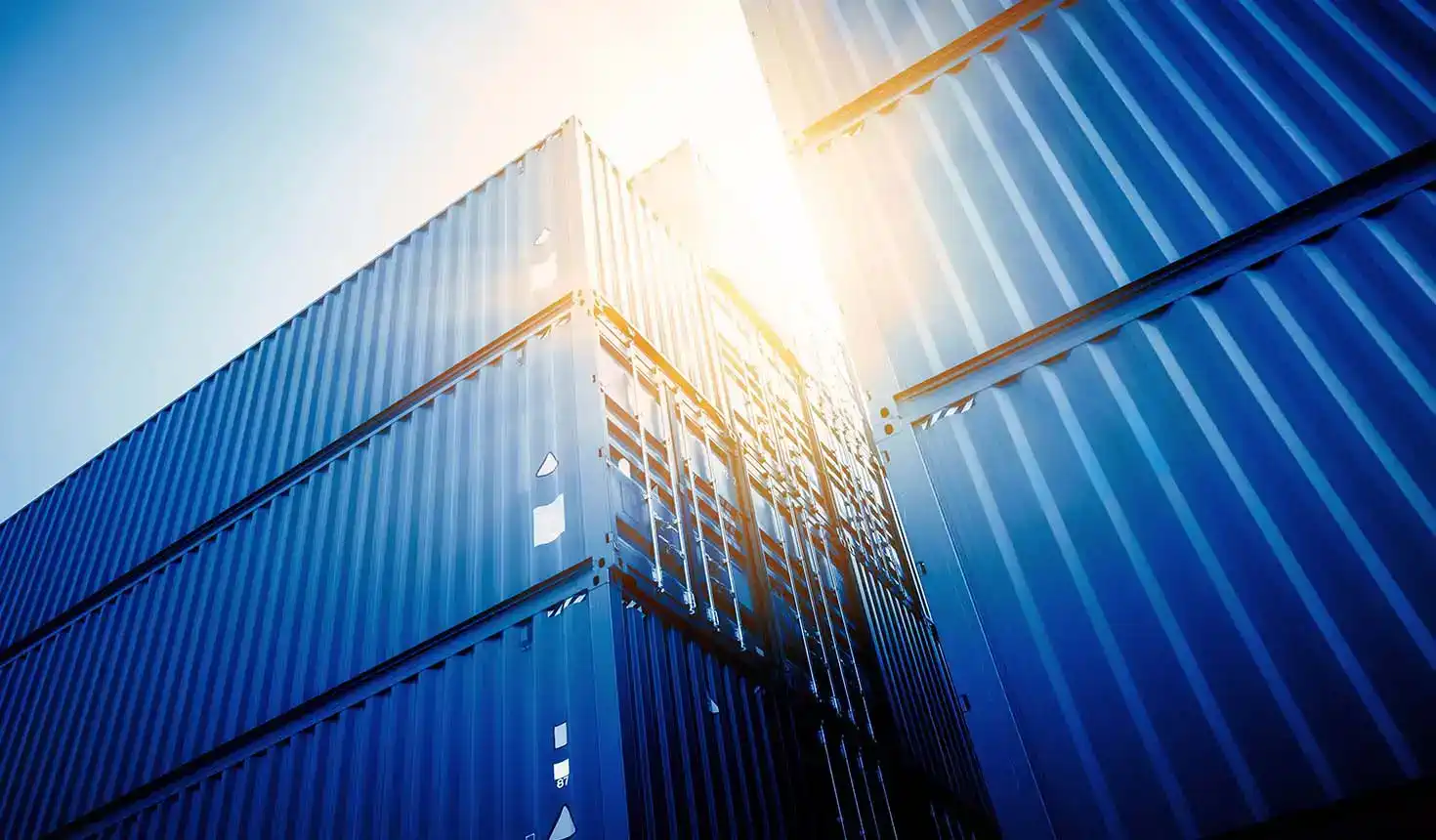 The dry container IoT revolution
The time is now
Dry containers are poised to reap the benefits of recent technological advancements in telematics. Capable of providing unprecedented visibility of containers and cargo, affordable dry container IoT solutions will improve traceability, supply chain efficiency and compliance, reduce operational costs, enhance security and safety and contribute to the achievement of corporate sustainability goals.
These solutions will also provide a high ROI, and rapid market expansion is expected as shipping lines and their end customers embrace the operational and commercial benefits they offer.
According to research published by Drewry, in June 2022, 'The global telematics-enabled container equipment fleet is forecast to grow eightfold over the next five years and account for 25% of global box inventories by 2026, driven by wider adoption across the dry container fleet'.
This appeared prescient by the end of 2022, as more companies expressed interest in the technology. And, as demonstrated in the road transportation sector, when industries digitalize, early adopters gain significant competitive advantages over peer rivals.
Background
Almost 70 years after they first transformed supply chains and logistics, intermodal shipping containers remain the mainstay of international trade, carrying around 90% of non-bulk cargo transported by sea.
Although there have been subsequent efforts to optimize container operations at sea and in port, the majority of technological innovation has focused on the refrigerated container (reefer) sector. Introduced in 2007, digital tracking is already a component of containerized logistics. At the end of 2021, an estimated 605,000 units (34%) of the 1.8M reefer containers in service featured telematic technology of some kind, according to a Drewry report cited in WorldCargoNews.
By comparison, penetration of the dry container market (boxes permanently equipped with tracking devices and sensors) was as low as 0.3%, according to Drewry estimates. Although businesses expressed a desire to increase transparency in the supply chain, the majority were reluctant to move the dry container sector away from analog practices due to the cost and limited use cases of digital technologies.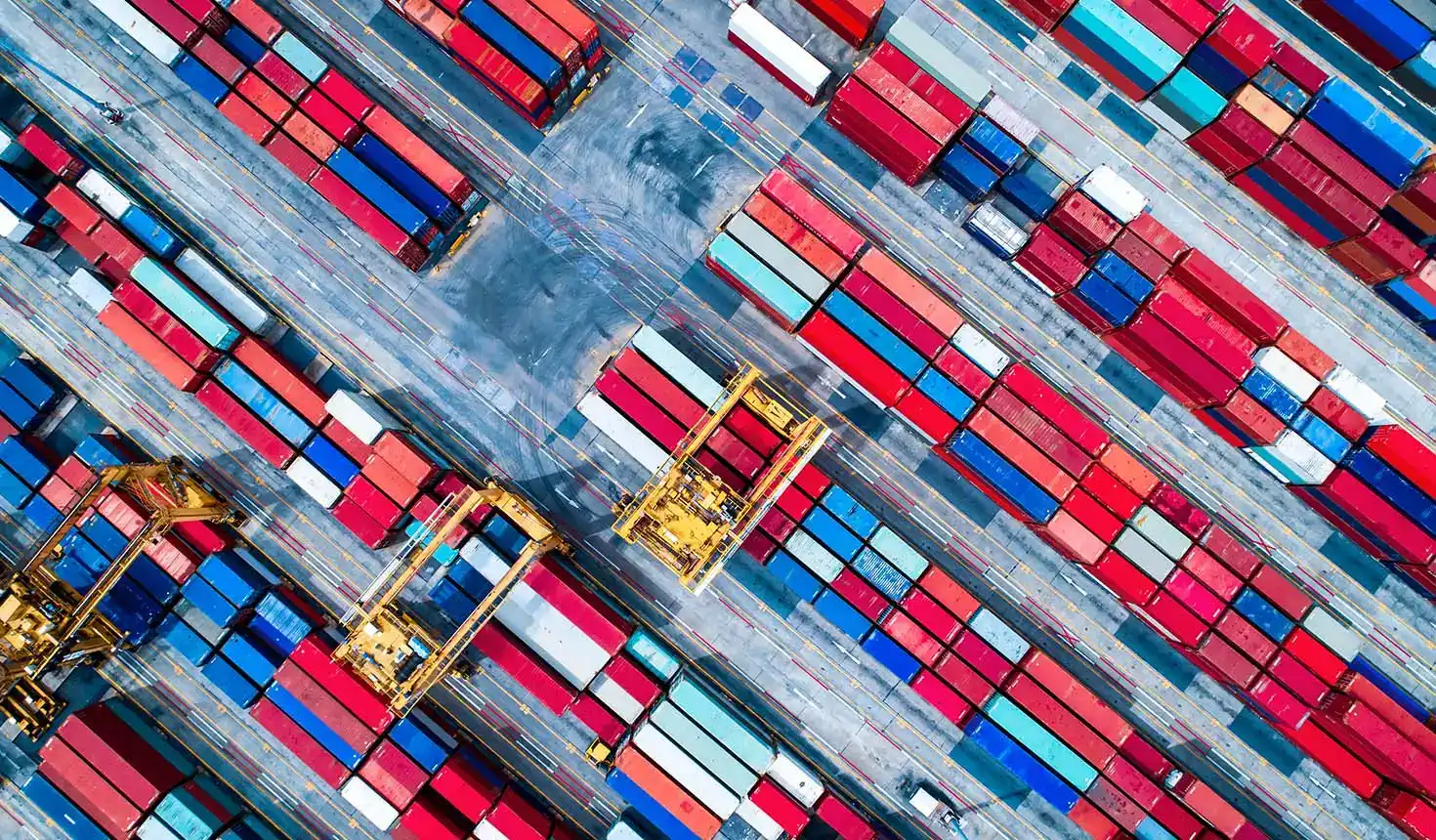 Market changes attitude towards dry container IoT tracking
The COVID-19 pandemic was responsible for a paradigm shift in attitudes towards IoT in the dry container sector. The fragility of trade networks, tuned to today's predominant 'lean inventory' model, was exposed by the impacts of government restrictions on movement, consumer behavior and severe supply constraints caused by raw material and labor shortages.
As shippers sought to respond to unpredictable regulatory environments and supply inconsistencies, it became evident that established dry container logistics and repositioning networks lacked agility. These challenges were compounded by port delays and closures, crewing and port worker issues, containers being diverted to other ports and resulting concerns about cargo integrity and overlanded containers.
After years of double-digit increases, the United Nations Conference on Trade and Development reported that in 2020, 798.9 million TEUs of containers were handled worldwide, a decrease of 1% against port throughput recorded during 2019. More tellingly, in a recent Gartner survey, 76% of supply chain executives indicated that compared to three years ago, their company today is facing more frequent disruptions in their supply chain.
While dry container monitoring solutions cannot, in isolation, resolve supply chain shocks, congestion in ports or capacity shortages, they are a fundamental component of building a robust digital ecosystem to better accommodate market volatility, uncertainty and complexity.
The global telematics-enabled container equipment fleet is forecast to grow eightfold over the next five years and account for 25% of global box inventories by 2026, driven by wider adoption across the dry container fleet.
Driving dry container deployment
Recent shifts in the markets and customer perception, allied with lessons learned and new technology at a comparatively lower cost, have built a strong business case for the sector to embrace IoT. The pendulum has swung in favor of wider adoption of dry container IoT solutions— with probable reputational and commercial implications for those that do not evolve.
Major market players are now installing dry container IoT solutions across their fleets, both through legacy upgrades and factory installations on new builds, as price, value proposition and use case have finally intersected.
The ability to verify the location and status of equipment and cargo—and take action before negative events occur—is a game-changer for the sector, and IoT technology is destined to be at the forefront of container shipping digitalization.
What are the market drivers? Why now? In 2023, global supply chains remain in a state of flux as shortages of raw materials, sourcing difficulties, unexpected delays, port congestion and other operational challenges are exacerbated by geopolitical instability and economic slowdown. To tackle these myriad issues and create a more resilient global trading system, dry container stakeholders are collaborating and innovating to keep goods moving.
Digital transformation programs are underway, with an emphasis on shipment traceability to meet customer expectations of transparency, improve efficiency and customer and partner satisfaction, gain market share, reduce costs and manage operational risks.
While some focus on reducing paperwork, enabling single-window reporting and live-chat services, others are turning to automated dry container IoT solutions to increase the visibility of assets and optimize their movements. The capability for shippers and BCOs to track and manage container conditions remotely is pushing the digitalization of container shipping beyond paperless processes and transactions towards data-driven decision-making.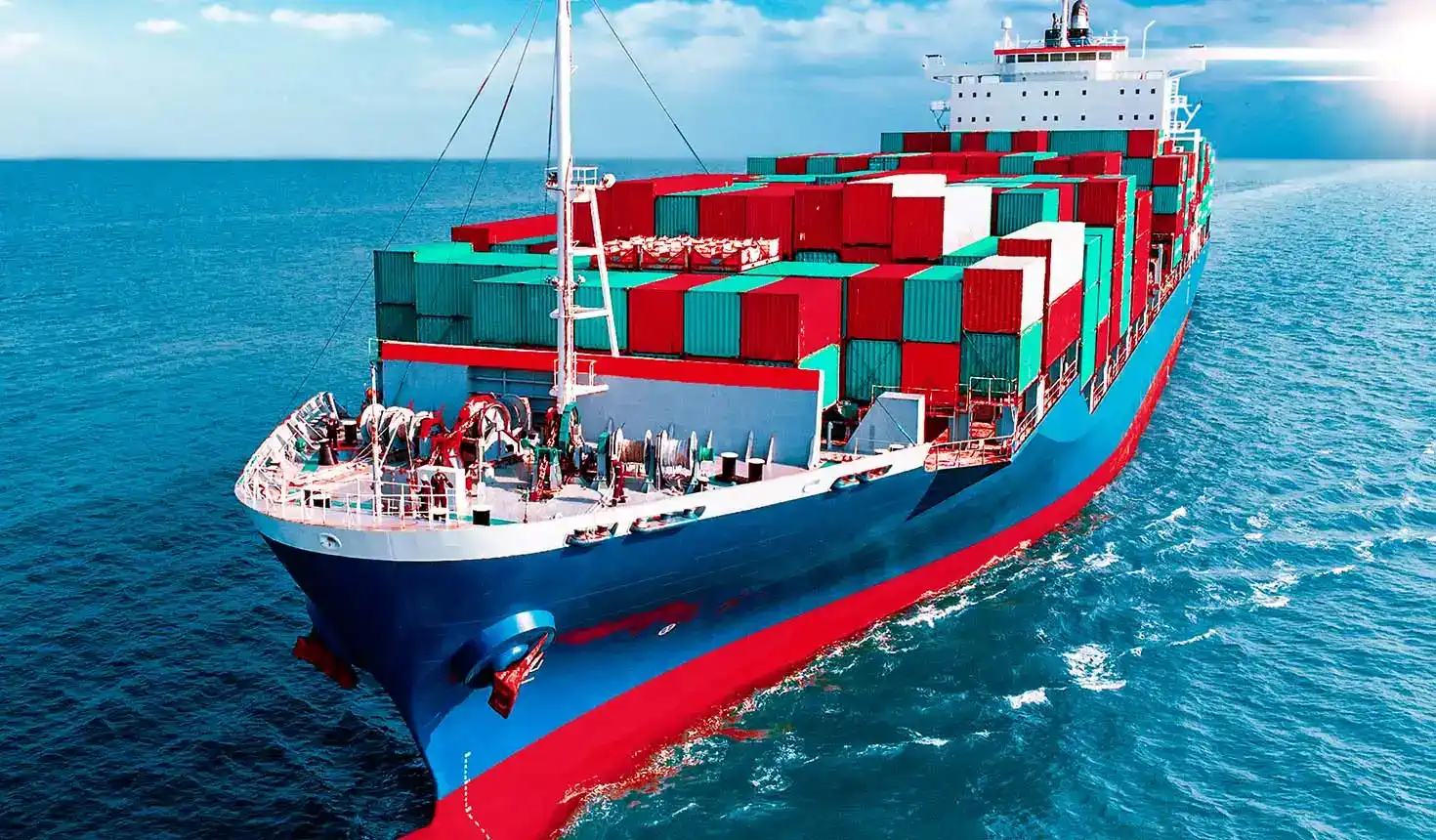 Why do businesses need dry container IoT?
1. Increasing customer and shipper demand for visibility
Businesses expect reliable service, timely deliveries and competitive pricing from logistics service providers. However, requirements continue to evolve in step with customers' desire to optimize their supply chains and increase resilience.
Previously a niche requirement in the dry sector, on-demand access to reliable, accurate, location and condition monitoring of goods is becoming a mainstream expectation. According to a report published in 2022 by Ti, in partnership with project 44, '57.4% of shippers require carriers to provide real-time visibility before they can earn shippers' business'. However, only 20.2% of shippers said they operate a fully transparent supply network or one with real-time visibility across all modes and regions. The remainder have partial visibility on their shipments.'
This creates a significant opportunity for container shipping lines to seize the commercial initiative, offer value-added services and corner market share.
The intermodal supply chain
While consumers picture containers stacked high on vast ocean-going vessels, businesses understand that the supply chain involves more than just moving boxes between ports. In reality, containers may have been transported via rail, road and inland waterway and handled by multiple stakeholders before they reach the international port of departure, and the same after the port of arrival. Coordination throughout the chain is, therefore, vital to ensure efficient flow from stuffing to stripping.
While transportation modes may generate different telematics data, the ability to collate and present it in a single window enables fleet optimization and the mitigation of supply chain disruption. The commercial and operational benefits associated with tracking asset location and status are hard to ignore. Ti reported that over the next five years, 38.3% of shippers seek to achieve visibility across all transport modes and regions to migrate towards data-driven decision-making.
Fortunately, the technology now exists to meet the demand. Combining versatile IoT devices, sensors, applications and multiple global connectivity options, the latest dry container IoT solutions allow stakeholders to maintain situational awareness; protect non-perishable but temperature-sensitive cargo; streamline handovers and delivery; improve customer service; reduce operational costs and more.
What do dry solutions offer?
Visibility and traceability
Secure communications
Planning certainty
Optimal supply chains
Cargo security
Improved crew and port worker safety
Enhanced sustainability credentials
Diversified income streams
2. Actionable information to optimize planning and forecasting
Supply chain logistics are complex, and COVID-19 emphasized the need for robust contingency plans to absorb resource shortages, supplier defaults and delivery failures. It also demonstrated that many companies were over-reliant on single main partners and maintained insufficient stock to ride out supply shortfalls. To improve resilience, some businesses have sought to diversify their supply chain partnerships, but this further complicates logistics, as goods are shipped by disparate suppliers, and potentially from various ports of departure.
A scarcity of actionable information, for example, where a container is and when it will arrive, makes logistics exponentially more challenging. It increases the risk of incurring demurrage, detention or per diem fees for the carrier and the likelihood that retailers will not be able to replenish inventories.
Some tracking solutions already provide identification, location and proof of status data, such as arrival at destination alerts and actual executed transit time, but fast-evolving IoT technology can now provide more expansive data for better monitoring of service and equipment performance to assist operations planning.
The additional information may include:
Automated exception alerts, such as unauthorized door openings
Ambient temperature monitoring to alert of thresholds exceeded
Alerts which detect if, where and when the cargo has experienced any shock impact
Monitoring cargo damage during transit through integrated sensors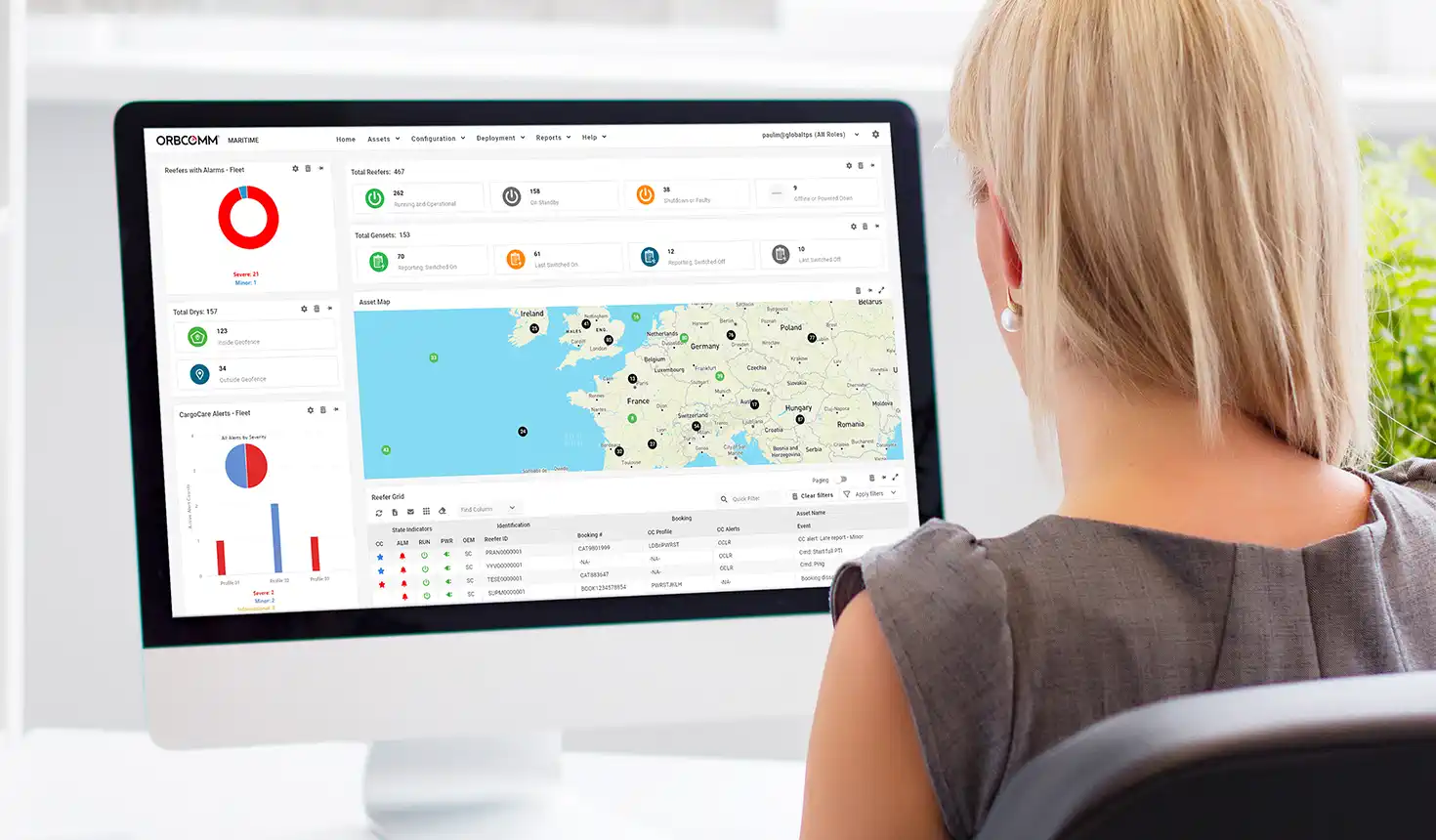 Big data integration
Fusing the data harvested from IoT devices with big data increases the value proposition even further. Dry container IoT solutions transmit a large amount of data which, when fed into digital platforms and integrated with enterprise systems, can be analyzed and interpreted to provide performance evaluations.
Such data is not only useful for on-demand visibility during a single container journey. In the context of multiple trips over an extended period, access to historical data simplifies analyzing operational patterns and remedying inefficient practices. For example, with historical data, it is possible to identify negative trends in a particular supply chain or transport route, average turnaround times or damage rates of different ports, yards and routes or haulage companies with a higher-than-average incidence of tampering, intrusion and theft. Contracts, partnerships and schedules can then be evaluated, and inefficiencies engineered out.
IoT data can also offer deeper insights into the flow of containers to inform port optimization strategies. At the operational level, automating existing container reconciliation processes beyond the data collected by fixed OCR readers would be far more efficient. The existing model of gathering location and condition data manually is slow, labor-intensive, costly, prone to error, and vulnerable to fraud.
Using data integration, dry container IoT solutions will contribute to creating transparent supply chains and improve global standards as companies compete to achieve supply chain excellence. Some container shipping lines are already feeding telematics data into artificial intelligence, machine learning and predictive analytics engines to make their supply chains and asset operations smarter. For instance, they offer predictive ETAs to deliver a better customer experience and enable mitigation of delays, disruptions or spoilage.
Supply chain logistics are complex, and COVID-19 emphasized the need for robust contingency plans to absorb resource shortages, supplier defaults and delivery failures.
Supply chain logistics are complex, and COVID-19 emphasised the need for robust contingency plans to absorb resource shortages, supplier defaults and delivery failures.
3. Improved asset utilization for efficiency
Increasing efficiency has been a perennial challenge for container shipping lines, and the pandemic brought the issue into stark relief. Port delays and abrupt changes in consumer demands complicated planning and forecasting. A lack of slots and higher freight rates meant it was difficult and expensive to stock containers at key locations or move them to service demand. As a result, assets were often out of place or shipped empty. Container shipping lines incurred additional unbudgeted operational costs as resources had to be deployed to trace discrepancies between where a consignment should have been and where it was. Costs were also sometimes magnified when incidents resulted in customer complaints.
Efficiency gains can be achieved through storage, repositioning empty containers where they're needed, avoiding blank sailings, reducing empty containers on deck, reducing container losses and improving vessel turnaround times. But the key enabler of efficient movement is knowing the exact location of the assets. Ship operators now recognize they require situational awareness to optimize the use and forecasting of their container inventory.
Reducing the risk of over- or under-ordering and stockouts can also be the difference between success and failure for many businesses, and certainty of cargo location is vital for effective stock-level management.
Every facet of the supply chain requires a more sustainable and transparent container transport industry, with traceability, visibility, lower costs and more efficient use of capacity. Dry container IoT solutions will help achieve these objectives. Uninterrupted end-to-end visibility of all container movements, reliable forecasts and integrated flow management lay the foundation for flexible and agile global supply chains.
4. The need for improved data sharing
Despite its pivotal role in trade and logistics, the container shipping market has faced turbulent times in recent years due to low profitability rates (with the notable exception of the first two years of the pandemic) and increased competition. Attempts to course-correct have been hampered by the tendency in the past to stove- pipe data at the individual stakeholder level.
Stakeholders want the ability to integrate services from multiple software providers. They also recognize the potential benefits of combining IoT data with other innovations, such as blockchain, which could be used to share sensitive information, like customs clearance documentation, and data pipelines to provide even more utility.
Today, the container sector is increasingly aware that more open and flexible data architecture is the way of the future.
Sharing IoT data in a standardized, user-friendly format will allow stakeholders to realize its true value. For example, sharing container shipping lines' data with shippers will help them to find capacity faster and reduce customer costs while informing the development of more efficient and sustainable transport schedules.
Strategic alliances between container shipping lines and vessel-sharing agreements have made market differentiation increasingly difficult. Creating value is, therefore, becoming vital to maintaining a competitive advantage. IoT tracks inventory, boosts efficiency and improves customer service, but sharing the data itself can also be leveraged for commercial gain. For ship operators, it creates new value-added service opportunities and potential revenue streams, such as offering subscription-based services to users of dry container IoT solution data with different prices for different levels of data access.
But the key enabler of efficient movement is knowing the exact location of the assets. Ship operators now recognise they require situational awareness to optimize the use and forecasting of their container inventory.
5. Increasing requirements for ESG data
Shipping is increasingly focused on ESG factors and decarbonization, with parties such as regulators, financiers and cargo owners considering sustainability credentials and performance as part of their due diligence.
Container shipping lines must innovate and adapt to environmental concerns, both for their own operations and to meet customer requirements. Ship operators and their customers are increasingly moving towards reporting CO2 emissions for transporting loads from the point of manufacturing to the end customer. IoT data can service this demand and be used to calculate total emissions, down to the container level, per leg of the supply chain.
The preparation of the Digital Container Shipping Association (DCSA) standards for just-in-time port calls, allied to better visibility of dry containers, will lead to better vessel planning, increased time at sea rather than in port and optimized transit times, resulting in fuel savings and a reduced carbon footprint. This will ultimately contribute to greener container shipping.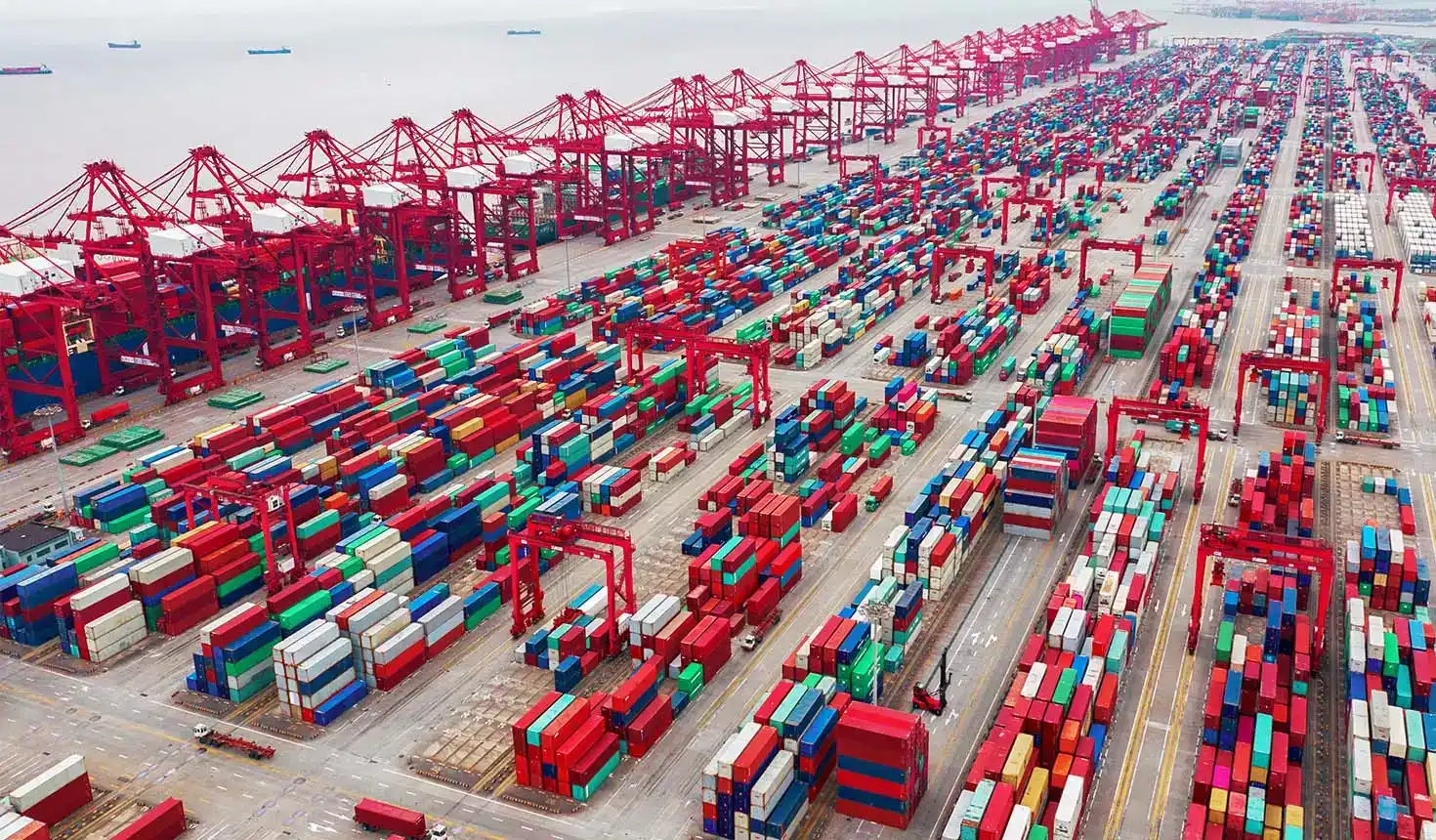 6. The need to improve occupational safety
Shipping and shore-based businesses must consider the health, safety and welfare of their employees. Although businesses cannot eradicate operational risks in container shipping's dynamic environment, they can mitigate them through innovation.
A case in point is the monitoring of containers for exceptional events on board a vessel. The shipping line has an obligation to care for the container and its cargo while on board, with the responsibility falling to the crew to ensure safe carriage. This can lead to work overload, miscalculation, human error, and avoidable accidents. Containers fitted with IoT devices can simultaneously enhance workplace safety and improve operational efficiency by automating processes and enabling performance parameters to be monitored remotely.
Harnessing IoT data would also eliminate the manual reconciliation of containers, reducing the need to undertake an onerous task that is inherently dangerous in busy port settings.
Dry container IoT solutions themselves must not endanger crew and port worker safety, the vessel or the port infrastructure where it is stacked. It is imperative that devices are intrinsically safe and ATEX explosion-proof certified, which will also help comply with future potential device standards for explosion prevention.
7. Minimizing tampering, intrusion, cargo damage and theft
An estimated 70-80% of cargo theft occurs during land transit from consignor to consignee; however, the entire container supply chain is vulnerable to acts of tampering, intrusion and theft. Physical security measures, such as ISO-certified tamper-proof seals, can be defeated given sufficient time and determination or circumvented altogether.
Shippers must also mitigate risks posed by human trafficking, smuggling and stowaways in order to minimize reputational damage and fines and contribute to countering the societal challenges of criminality and exploitation.
Although IoT solutions cannot, in themselves, prevent tampering, intrusion and theft, their detection and notification capabilities can provide reassurance of cargo integrity throughout the value chain. They can transmit an alarm in the event of container doors being opened anywhere along the supply chain or of changes in ambient temperature or shock. Such information can potentially reduce the impact of criminal activity and prevent cargo spoilage. Some telematics solutions can also be reconfigured remotely, allowing reporting to be changed. For example, reporting frequency can be increased during higher-risk sections of the container's journey from stuffing to stripping.
The ability to track a container's precise location using GPS positioning allows designated routes to be geo-fenced and unauthorized deviations to be reported. Dry container IoT solutions can also send an alarm when a transit takes longer than expected and report potential unscheduled stops along an authorized route. And, of course, traceability can help recover stolen assets and allow shippers, BCOs and others to use historical data to identify routes with more security incidents, empowering them to make better routing or vendor decisions.
Finally, for post-incident investigations, IoT data provides valuable time and location evidence that can otherwise be extremely difficult to provide. It also simplifies the insurance claim process for BCOs and increases the likelihood of claim settlement. Insurers are recognizing the value of telematics data and, in the future, may reduce insurance premiums for fleets with IoT devices.
Adoption of dry solution set to digitalize container shipping
In April 2022, Hapag-Lloyd announced that, in addition to its smart reefers, it would equip its dry container stocks—of over 3 million TEU—with IoT devices to create the world's first smart container fleet.
First-mover status will give the company a distinct competitive advantage, in terms of visibility and customer experience, as all dry and reefer container data will be available on a single software platform. The shipping line will gain deep data insights to shape future decision-making.
What makes a dry container solution attractive today?
There are three key features that every shipping line should consider in their dry container solution; all of which are present in ORBCOMM's offering.
1. Data interoperability
Recognizing the benefits of digitalization, nine of the world's top ten container shipping lines established the DCSA to harmonize digital standards. Since its inception, DCSA has collaborated with the Container Owners Association (COA) to develop standard APIs for container IoT data communication. Utilizing these standards enables container shipping lines, terminals, logistics companies and others to share data and integrate IoT device feeds from multiple telematics vendors, irrespective of fleet size or composition, and data from transport and warehouse management systems to name a few.
The standards will facilitate efficient container movement along the chain and information exchange between stakeholders.
To ensure interoperability, dry container IoT solutions must therefore be open-architecture. They should also be able to communicate with new IoT technologies as they come to market and be compatible with future industry standards. Dry container IoT solutions should offer flexibility and support multiple use cases with a range of network connectivity options (including satellite), on-vessel wireless communication technologies and wired and wireless sensors.
By utilizing the latest advancements in technology combined with years of container shipping experience, ORBCOMM endeavored to design a ground-breaking solution the industry has been looking for. The entire ORBCOMM dry container solution is interoperable via industry standard APIs to support not only data sharing with stakeholders but also to support a fleet of dry containers outfitted with IoT devices from multiple vendors.
2. Data from different asset types
To prevent data silos, regardless of vendor, shipping lines should not have to worry about using multiple software platforms to see different types of assets on different platforms. ORBCOMM's software platform provides a single pane of glass view for reefer and dry containers as well as tank containers, gensets, and chassis. A unified view makes it easier for shipping lines to monitor, analyze, plan and optimize the entire asset journey through the supply chain on one platform.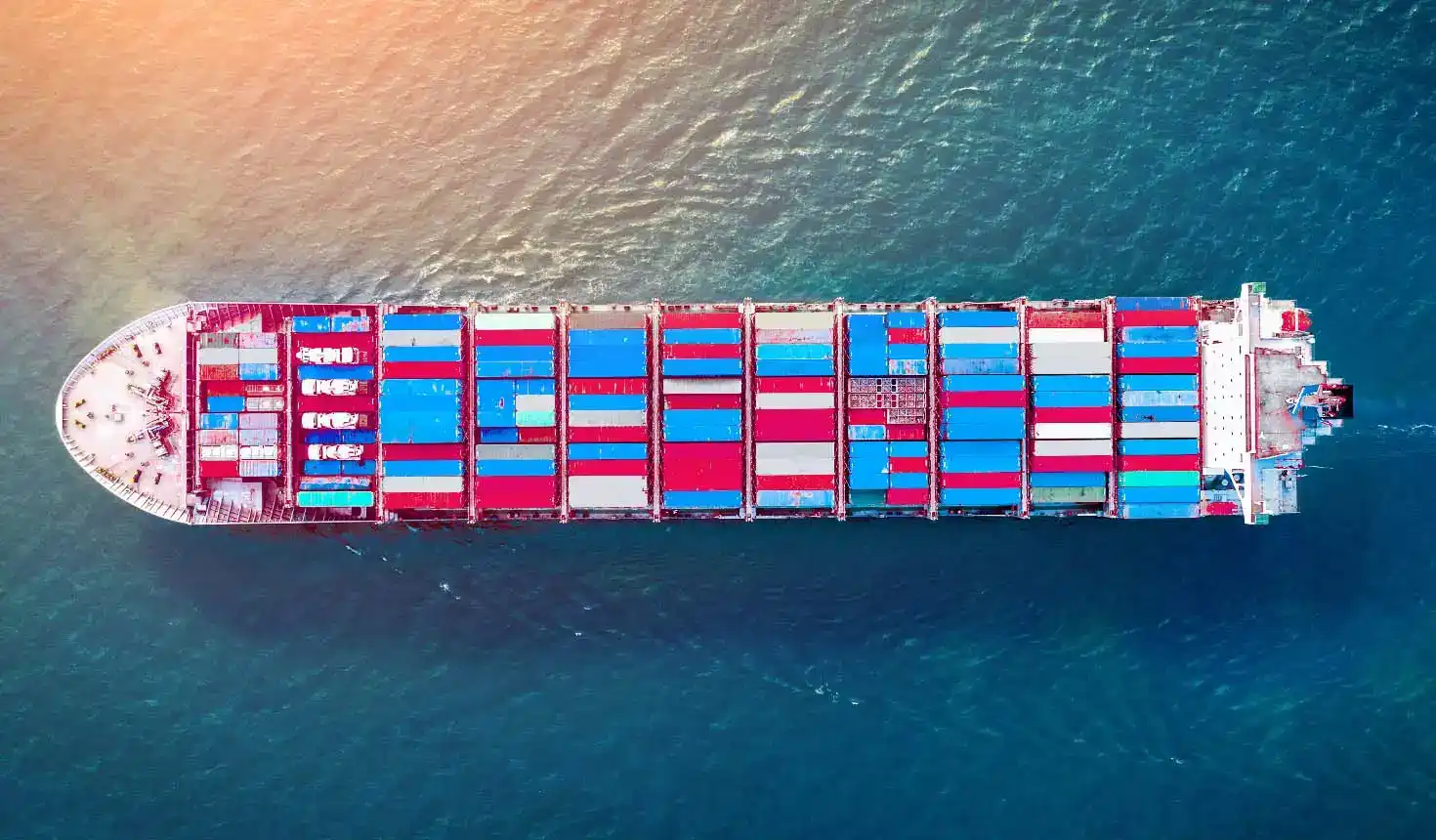 3. Solution affordability
The largest obstacle to wide-scale IoT deployments to date has been the price of the device and the cost of the solution. Dry containers make up a much larger percentage of the container fleet than reefers. The dry asset itself, as well as the cargo it transports, are both less expensive in general. If the cost of a dry solution is in the same price range as reefer is today, dry IoT becomes cost prohibitive.
Rapid advances in IoT technology and lower purchase and installation costs mean tracking, monitoring and control solutions are now available to meet the use case for dry intermodal containers. For the first time, this technology is a viable procurement proposition for all enterprises regardless of their size.
Another significant obstacle for dry IoT is the time and effort to install the device. With so many dry containers to outfit in a given fleet, the installation must be as quick as possible. The ease of installation makes it feasible for mass adoption across existing container inventories.
ORBCOMM's new dry container solution meets the unique use case for dry marine container IoT and the required price point that did not exist in the market. This low-cost telematics solution can typically be installed in just over a minute. This means installations of devices on a massive scale can occur in a relatively short period and with the lowest possible labor cost.
Procurement considerations
When selecting dry container IoT solution providers, shortlist those with verifiable solutions and experience in seamlessly integrating data from multiple assets. Before selecting a dry IoT solution, identify the operational requirements to ensure it meets the identified use case.
Considerations include:
Ruggedness to survive extreme operational environments
Interoperability: Open architecture and compatibility with other systems and sensors
Power source and battery life
Connectivity: Cellular (LTE/SIM) NB-IoT, Bluetooth, LoRa, satellite
Remotely configurable performance parameters: Reporting frequency and alerts
Future proof: For example, devices must be able to interface with protocols used by a variety of wireless sensors
Encrypted transmissions and secure data
Cost: CAPEX (purchase and installation), and OPEX (maintenance and training)
Ease of installation to reduce labor costs and facilitate deployment at scale
4. Technical capabilities
Dry container IoT solutions securely communicate encrypted status data from various devices and sensors.
The latest generation of telematics solutions also addresses the blind spots that have previously hindered the sector, particularly out at sea, where the stream of data—and control—was broken. The most sophisticated solutions can now maintain global connectivity via multiple channels, including terrestrial, satellite and innovative, non-proprietary vessel-based networks that ensure uninterrupted information flow.
Some vendors offer 2G/3G/4G LTE cellular global SIMs that eliminate roaming charges and provide reliable global communications, along with NB-IoT, Bluetooth, LoRa and optional satellite connectivity. Such solutions are designed to switch seamlessly between available networks to ensure economical, uninterrupted data flow as assets move through the supply chain. IoT solutions that operate on L-band are particularly useful. As there is worldwide coverage, terminals can be small and light, and the signal is unaffected by adverse weather.
The latest dry container IoT solutions offer flexibility and support multiple reporting frequencies. For example, if a dry container is in transit over the road, a higher reporting frequency might be required than if it's stationary at a port waiting to be loaded or empty and not used in a stack.
ORBCOMM's dry container solutions are solar-powered and equipped with cutting-edge battery technology to ensure they report at the required frequency even when the container is in the middle of a stack.
5. Revenue potential
Shipping lines can offer differentiated services to their customers by building new chargeable offerings based on specific data coming from dry container solutions. This gives shipping lines a competitive advantage, resulting in better service level agreements and maximizing customer satisfaction and retention.
Conclusion
Rapid expansion
Since adopting IoT solutions, the reefer sector has made significant gains in transparency, efficiency and cargo integrity throughout the supply chain. Customers are happier, asset maintenance has improved, crew safety has benefitted, and operations are more traceable, all of which have enhanced the sustainability credentials of the various supply chain stakeholders.
Comprehensive IoT solutions are now also ready to be leveraged by the dry sector due to the nexus between technological development, price point and motivation to optimize operations. Telematics can be tailored to ensure they meet specific user requirements, but the broad benefits of uninterrupted end-to-end operational visibility, managed business risks, enhanced security, and a greener supply chain will revolutionize the movement of containerized cargo. The technology is expected to be adopted rapidly as companies recognize the unparalleled opportunities digitalization provides.
The future
Supply chains will continue to evolve in the post- pandemic era and technology and data integration will increasingly be leveraged to enhance transparency, interconnectivity, predictability and resilience to mitigate future economic dislocation.
Standardized software, processes and data flow will facilitate the movement of goods through the global supply chain.
However, digitalization must be collaborative if supply chain partners across industry sectors, businesses and governments are to gain the maximum benefit. Ideally, data will:
Feed terminal operating systems to enhance operations, maximize capacity and synchronize activities with just-in-time port calls that optimize marine services.
Help container shipping lines to match vessel speed to a pre-designated berth slot—with commensurate reductions in fuel consumption, CO2 emissions and waiting times outside terminals.
Inform regulatory compliance to enhance business development, trade facilitation, environmental protection and national security.
The preceding points describe a possible end state. However, the advent of affordable, high-performance dry container IoT solutions brings Industry 4.0 one step closer; the power of data is going to revolutionize the dry intermodal container business.
ORBCOMM dry container tracking solutions provide everything that shipping lines need to manage a streamlined and sustainable dry container supply chain with full visibility and control. Receive actionable data on your operations around the clock to make informed decisions that win more business, reduce unnecessary costs, promote crew safety and more.

Get started with ORBCOMM
Digitalization is transforming industrial operations around the globe. Learn how ORBCOMM solutions can optimize yours.
Get a tailored quote