ORBCOMM's new dry container telematics solution is commercially available
ORBCOMM Inc., a leading global provider of supply chain IoT technology, today announced that its new dry container telematics solution is commercially available through its global distribution network. ORBCOMM will be showcasing its
maritime IoT offering
at stand D32 during this year's Intermodal Europe conference from October 10-12 at the RAI Amsterdam in Netherlands.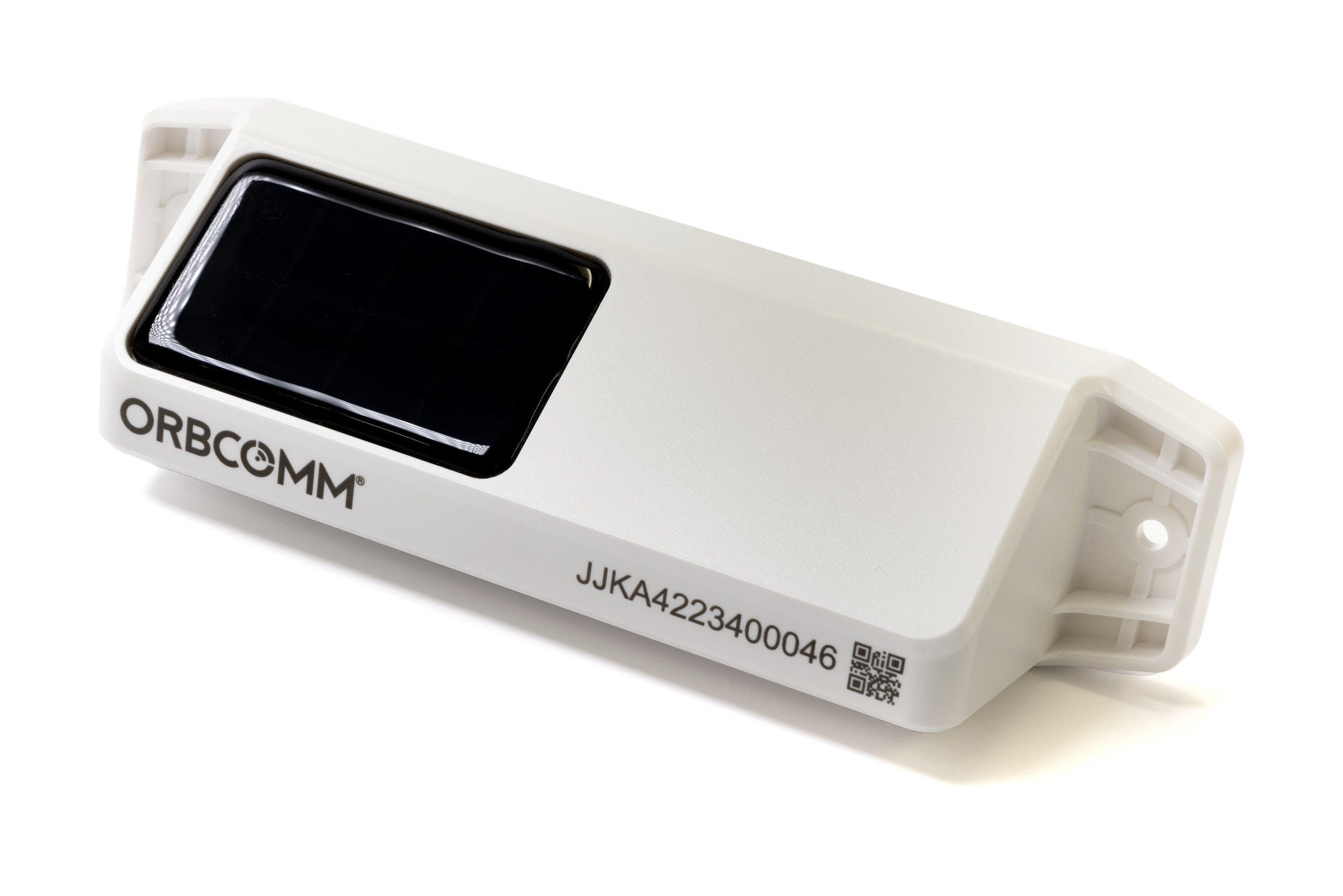 ORBCOMM's dry container solution helps shipping lines and their customers gain visibility and traceability so they can turn real-time data into decisions about their maritime operations. The solution provides end-to-end monitoring for dry marine containers moving through complex supply chains around the world to make operations more transparent, secure and profitable. The device reports data into ORBCOMM's Maritime platform, which provides a single, integrated view of all assets—dry, reefer, genset and chassis—in one platform. It is also possible to seamlessly report data through APIs into customers' proprietary platforms for optimal efficiency.
The award-winning telematics solution delivers complete container visibility and cargo status monitoring with current and historical location reporting to facilitate better planning and optimize transit times, resulting in fuel savings and a reduced carbon footprint. These benefits can ultimately help customers meet their sustainability goals and contribute to greener container shipping across the industry.
ORBCOMM's solar-powered dry container tracking device is designed for large-scale deployments. It can be installed in as little as one minute with minimum asset downtime and no need for manual intervention after installation. The solution is built to meet the industry's need for affordability, longevity, reliability and durability. For maximum security, optional door sensors can detect when container doors are opened and send automated alerts to operators, allowing them to identify potential unauthorized access, tampering and/or theft.
The device is certified to the ATEX Zone 2 explosion-proof standard. Additional wireless BLE sensors will also be supported to integrate other safety and productivity applications that will enhance the solution's capabilities.
An additional benefit to customers is the rebranded ORBCOMM Maritime platform, previously known as ORBCOMM ReeferConnect, which will be relaunched later this year with a more dynamic and modern user interface, providing a more intuitive customer experience that facilitates faster and easier access to key data insights. The ORBCOMM Maritime platform will also support its new genset monitoring solution, which will be commercially available later this year. Combining real-time asset visibility and fuel status reporting, customers will be able to improve genset utilization, optimize fuel usage, accurately plan refueling and avoid emergency genset stops by reducing manual fuel checks, detecting fuel level changes and being alerted to significant fuel level drops.
"We're excited to bring our new dry container telematics solution to market, enabling the industry's largest shipping lines to cost-effectively deploy smart devices across their fleet and seamlessly manage their maritime operations at any point in the supply chain," said Gregg Plonisch, ORBCOMM's Senior Vice President of Product Management. "With ORBCOMM's enhanced Maritime platform, customers can view all of their assets in a single platform, enabling better decision making, business planning and service levels, while contributing to end-to-end digitalization of complex supply chains."
For more information and to see a demo of ORBCOMM's new dry container telematics solution, stop by stand D32 at Intermodal Europe or attend ORBCOMM's session, Smart Containers for Net Zero, presented by Christian Allred, Executive Vice President of International Sales, at 11:45 am local time in the Technology Theatre at the RAI Amsterdam in Netherlands.
About ORBCOMM Inc.
ORBCOMM is a pioneer in IoT technology, empowering customers with insight to make data-driven decisions that help them optimize their operations, maximize profitability and build a more sustainable future. With 30 years of experience and the most comprehensive solution portfolio in the industry, ORBCOMM enables the management of over a million assets worldwide for a diverse customer base spanning transportation, supply chain, heavy equipment, maritime, natural resources and government. For more information about how ORBCOMM is driving the evolution of industry through the power of data, visit www.orbcomm.com.
ORBCOMM Contacts
For Corporate Relations:
Michelle Ferris
VP, Corporate Communications
+1 703.462.3894
ferris.michelle@orbcomm.com
For Trade Media:
Lina Paerez
VP, Marketing
+1 613.875.1485
paerez.lina@orbcomm.com