Refrigerated Trailer Services Expands ORBCOMM's Distribution Network in United Kingdom
ORBCOMM Inc., a leading global provider of supply chain IoT technology, today announced that it has added Refrigerated Trailer Services (RTS) to its authorized distribution network in the United Kingdom. RTS, which specializes in the sale and purchase of quality used refrigerated trailers and reefer units worldwide, will market ORBCOMM's advanced temperature dataloggers to customers in the transportation, pharmaceutical and food industries for cold chain compliance and real-time temperature monitoring. With ORBCOMM's cold chain telematics solutions, RTS can provide proof of an
uninterrupted cold chain
, reduce carbon footprint by promoting ecological driving and increase the efficiency of administrative processes and workflow for its customer base of refrigerated fleet operators and trailer bodybuilders.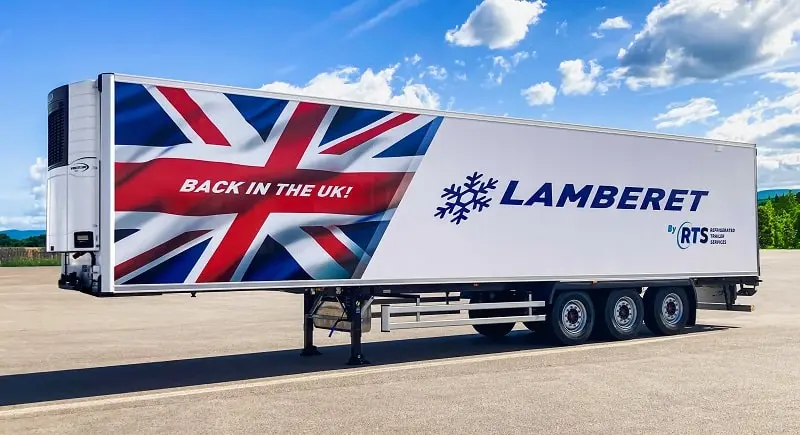 ORBCOMM's temperature dataloggers with certified temperature sensors leverage thermal transfer technology for maximum reliability and performance to monitor refrigerated fleets. ORBCOMM's solution enables RTS customers to download recorded temperature data over Bluetooth or print from an integrated printer, ensuring seamless cold chain compliance. ORBCOMM's automatic temperature detection systems set adjustable tolerances to provide continuous quality and integrity assurance of temperature-sensitive loads throughout the supply chain. If out-of-range conditions occur, such as hardware malfunctions, temperature deviations from target values, rapid fuel loss or geofence entry/exit, intelligent and configurable alarms are triggered immediately so customers can take rapid corrective action. With GAMP5 validation, ORBCOMM's solution meets the highest of international regulations and guidelines across many industries, enabling RTS to deliver world-class customer service.
"We are pleased to add RTS as one of our distributors in the United Kingdom and look forward to working together to deliver our cold chain compliance and temperature monitoring solutions to an expanded market," said Trevor Durnin, ORBCOMM's Vice President of Sales for United Kingdom and Ireland. "RTS has the type of customer base that will benefit hugely from our temperature recorders, which ensure compliance with industry regulations and help maintain the integrity and quality of their products at every point in the supply chain."
"We are delighted to add ORBCOMM's leading cold chain technology to the solutions we provide to our customer base of fleets and trailer bodybuilders," said Steve McCue, Managing Director of Refrigerated Trailer Solutions. "There is a real need in the market for ORBCOMM's robust, OEM-supported solutions for the safe, efficient and compliant transport of pharmaceuticals, food and other temperature-sensitive goods around the world."
For more information about ORBCOMM's cold chain monitoring solutions, visit https://www.orbcomm.com/eu/industries/transportation-and-distribution/cold-chain-monitoring.
About ORBCOMM Inc.
ORBCOMM is a pioneer in IoT technology, empowering customers with insight to make data-driven decisions that help them optimize their operations, maximize profitability and build a more sustainable future. With 30 years of experience and the most comprehensive solution portfolio in the industry, ORBCOMM enables the management of over a million assets worldwide for a diverse customer base spanning transportation, supply chain, heavy equipment, maritime, natural resources and government. For more information about how ORBCOMM is driving the evolution of industry through the power of data, visit www.orbcomm.com.
ORBCOMM Contacts
For Corporate Relations:
Michelle Ferris
VP, Corporate Communications
+1 703.462.3894
ferris.michelle@orbcomm.com
For Trade Media:
Lina Paerez
VP, Marketing
+1 613.875.1485
paerez.lina@orbcomm.com