u-blox and ORBCOMM Partner for Highly Integrated Terrestrial and Satellite IoT Communications Solutions
u-blox (SIX:UBXN), a global provider of leading positioning and wireless communication technology and services, and 
ORBCOMM
, a pioneer in IoT technology that optimizes industrial operations based on data-driven decisions, have announced today their partnership to start developing solutions for the convergence of terrestrial and satellite IoT communications markets.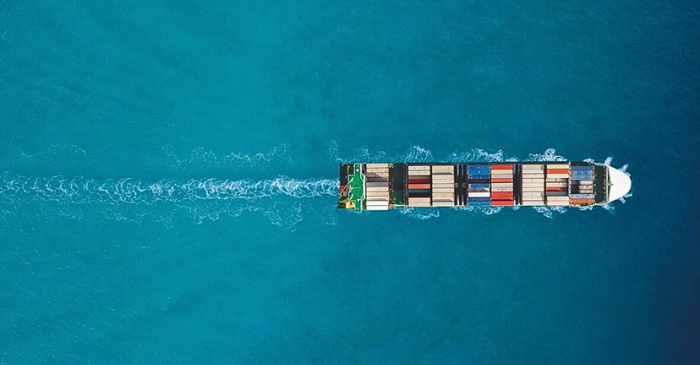 The cellular and satellite IoT communications markets have grown substantially and will continue to do so for years to come. According to the Ericsson Mobility Report (2022), the number of cellular IoT connections was approximately 0.5 billion in 2016, projected to reach around 5.5 billion by 2028. And according to The Satellite IoT Communications Market report by Berg Insights, the market is expected to triple by 2025. Although so far growing independently, the potential of combining these two technologies is highly appealing. Together, gap-free global connectivity for IoT communications, including previously uncovered areas, becomes much more attainable for IoT deployers. This partnership will bring the power of highly-integrated, dual-connectivity solutions to deliver on the promise of these markets' fusion.
Internet of Things applications through satellite communications
With this partnership, u-blox will directly integrate support for ORBCOMM's satellite communication protocols into its UBX-R52/S52 LPWA (low-power wide-area) modem SoC (system-on-a-chip). The result: a chipset highly optimized, smaller, less complex, and that offers dual connectivity at a lower cost. This chipset will be at the core of future u-blox module products supporting terrestrial LPWA and satellite IoT protocols, thereby enabling connected solutions almost anywhere in the world.
"The UBX-R52/S52 chipset is a mature technology platform with proven market acceptance among IoT solution providers. Specifically designed for IoT applications with long lifecycle needs, it will further strengthen u-blox's leadership in asset tracking. u-blox partnership with ORBCOMM will integrate satellite protocol support alongside cellular protocols. This integration will expand the addressable market for IoT applications, including remote locations without reliable cellular coverage," says Martin Leach, Head of Product Center Cellular at u-blox.
"With decades of leadership and experience supporting satellite IoT deployments for some of the world's largest enterprises, we are excited to see the convergence of cellular and satellite technologies into a powerful single device," said David Roscoe, ORBCOMM's Executive Vice President of Satellite Communications and Products. "Pairing ORBCOMM's proven satellite technology with u-blox's innovative UBX-R52/S52 chipset will allow customers deploying IoT solutions in the supply chain, heavy equipment, and agriculture industries to benefit from ubiquitous coverage, device simplicity, along with optimal reliability and longevity."
Catering to a variety of use cases
The collaboration between ORBCOMM and u-blox will facilitate the emerging demand from IoT deployers for solutions capable of connecting devices virtually anywhere on Earth, including remote locations, areas with poor cellular coverage, and isolated environments such as in the middle of the ocean.
Industrial IoT applications that can benefit from these solutions include asset tracking in logistics, retail, and manufacturing; tracking and telematics equipment for agriculture, construction, and mining; livestock tracking; industrial sensors and more.
About ORBCOMM Inc.
ORBCOMM is a pioneer in IoT technology, empowering customers with insight to make data-driven decisions that help them optimize their operations, maximize profitability and build a more sustainable future. With 30 years of experience and the most comprehensive solution portfolio in the industry, ORBCOMM enables the management of over a million assets worldwide for a diverse customer base spanning transportation, supply chain, heavy equipment, maritime, natural resources and government. For more information about how ORBCOMM is driving the evolution of industry through the power of data, visit www.orbcomm.com.
ORBCOMM Contacts
For Corporate Relations:
Michelle Ferris
VP, Corporate Communications
+1 703.462.3894
ferris.michelle@orbcomm.com
For Trade Media:
Lina Paerez
VP, Marketing
+1 613.875.1485
paerez.lina@orbcomm.com
About ublox
ublox (SIX:UBXN) is a global technology leader in positioning and wireless communication in automotive, industrial, and consumer markets. Their smart and reliable solutions, services and products let people, vehicles, and machines determine their precise position and communicate wirelessly over cellular and short range networks. With a broad portfolio of chips, modules, and secure data services and connectivity, ublox is uniquely positioned to empower its customers to develop innovative and reliable solutions for the Internet of Things, quickly and costeffectively. With headquarters in Thalwil, Switzerland, the company is globally present with offices in Europe, Asia, and the USA. (www.ublox.com) Find us on Facebook, LinkedIn, Twitter @ublox, Instagram and YouTube
ublox media contact:
Natacha Seitz
Senior Manager PR and Content Marketing
Mobile +41 76 436 0788
natacha.seitz@u-blox.com