McLeod Software Integrates ORBCOMM's Tractor ID Into Its Loadmaster Platform
ORBCOMM Inc., a leading global provider of supply chain IoT technology, today announced that McLeod Software, a leading freight management and transportation platform provider, has integrated ORBCOMM's wireless Tractor ID sensor into its LoadMaster platform, which provides centralized visibility to customers' trailers and cargo. Through this seamless integration with McLeod's LoadMaster, ORBCOMM customers can verify their tractor-trailer pairings in real-time and confirm the load record assignment for
maximum driver efficiency
and fleet uptime.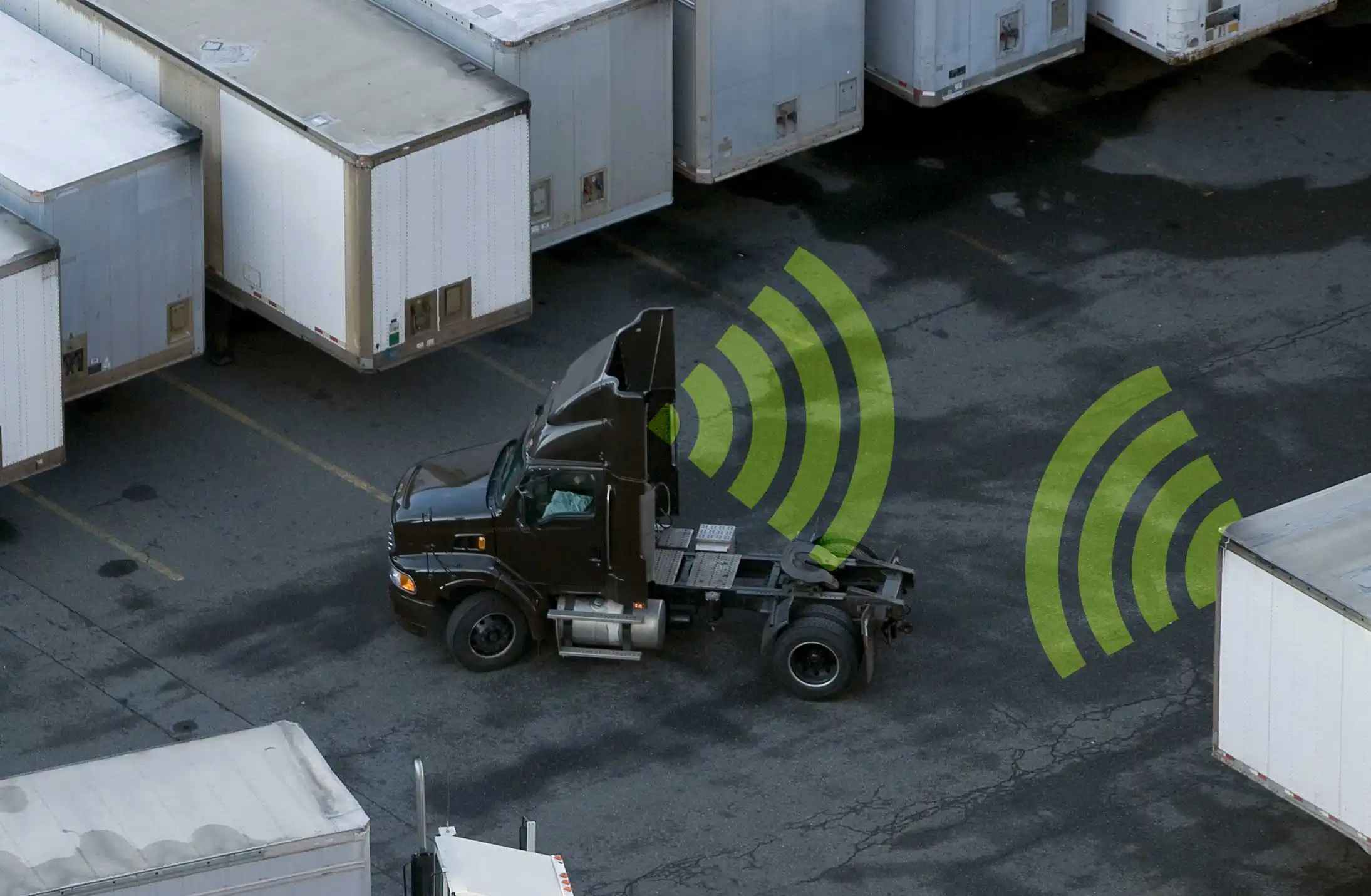 When the driver connects to a trailer, that tractor-trailer pairing is made available through the ORBCOMM integration with McLeod's LoadMaster dispatch system to validate the proper trailer connection, eliminating the wasted time, money and mileage from connecting to the wrong trailer. When used as part of its existing trailer solutions, ORBCOMM's Tractor ID sensor reports the beginning or ending of moves and when trailers are connected or disconnected. The sensor contains a built-in battery designed to last for years, enabling continuous usage without requiring an external power source, and saves power by remaining latent until it finds a unit to connect to. In addition, the sensor's advanced Bluetooth and radar filtering technology ensures that the unit will only connect wirelessly to the trailer connected to the tractor for high-accuracy pairing, filtering out nearby trailers that could otherwise interfere with the connection. ORBCOMM's Tractor ID not only automates a costly, manual process, but also saves drivers time and frustration and helps the fleet operate at the highest levels of productivity and profitability.
"We're excited to enhance our long-time partnership with McLeod Software through this new LoadMaster integration, which helps our transportation customers solve the tractor pairing problem, while saving time, money and fuel," said Chris MacDonald, ORBCOMM's Senior Vice President of North America Sales. "Automatic tractor-trailing pairing is a valuable addition to our smart truck solution, which combines advanced telematics, analytics and connectivity to create a connected and streamlined supply chain."
"Together with ORBCOMM, we're enabling customers to gain a complete picture of their assets in the field, including the ability to resolve occurrences of wrong trailer pickups, which improves driver productivity, increases driver retention and reduces trailer detention," said Ahmed Ebrahim McLeod Software's Vice President of Partner Alliances. "McLeod's LoadMaster integration with ORBCOMM's telematics solutions creates a powerful platform for fleets to improve visibility and monitoring and management of their assets from pickup through delivery."
For more information about ORBCOMM's state-of-the-art Tractor ID, please visit: https://www.orbcomm.com/en/solutions/transportation.
About ORBCOMM Inc.
ORBCOMM is a pioneer in IoT technology, empowering customers with insight to make data-driven decisions that help them optimize their operations, maximize profitability and build a more sustainable future. With 30 years of experience and the most comprehensive solution portfolio in the industry, ORBCOMM enables the management of over a million assets worldwide for a diverse customer base spanning transportation, supply chain, heavy equipment, maritime, natural resources and government. For more information about how ORBCOMM is driving the evolution of industry through the power of data, visit our website.
About McLeod Software
The companies who run McLeod Software are the transportation industry's innovators. They consistently improve their customer service and operating ratios, attract, and retain the best drivers, and automate their crucial business processes. Visit us at www.McLeodSoftware.com.
ORBCOMM Contacts
For Corporate Relations:
Michelle Ferris
VP, Corporate Communications
+1 703.462.3894
ferris.michelle@orbcomm.com
For Trade Media:
Lina Paerez
VP, Marketing
+1 613.875.1485
paerez.lina@orbcomm.com
McLeod Software Contact
Nora Griffin
Marketing Director, Partnerships
+1 205.406.1034
Nora.Griffin@mcleodsoftware.com